Dartmoor National Park is a well known area, often thought bleak, cold and wet but this couldn't be further from the truth. When you think of Dartmoor you think of wild ponies and Tors but there is much more to the vast 368 square mile landscape.
Between these Tors lies some of the best peaceful hill walking opportunities in the South of England, with ancient woodlands, Tors and monuments steeped in history and beautiful villages full of local delights, made on and around Dartmoor.
Some areas are becoming more popular every year which is giving the Park bad press or putting off visitors - Bellever, Hay Tor and Wistmans Wood. Discover the quieter side to Dartmoor and enjoy the solitude and peace which the park still has to offer away from the crowds and get closer to nature.
With my extensive local knowledge and experience as an outdoors leader and photographer we can get away from the crowds and immerse yourself in the wild hills of Dartmoor through guided hill walks, photography whatever the weather and wild camping workshops which are run all year round.
These workshops are suitable for all levels of walkers, photographers and those looking for adventure. Whether you are new to it all or a seasoned camper looking for new locations. My Dartmoor workshops can be personally tailored to your needs.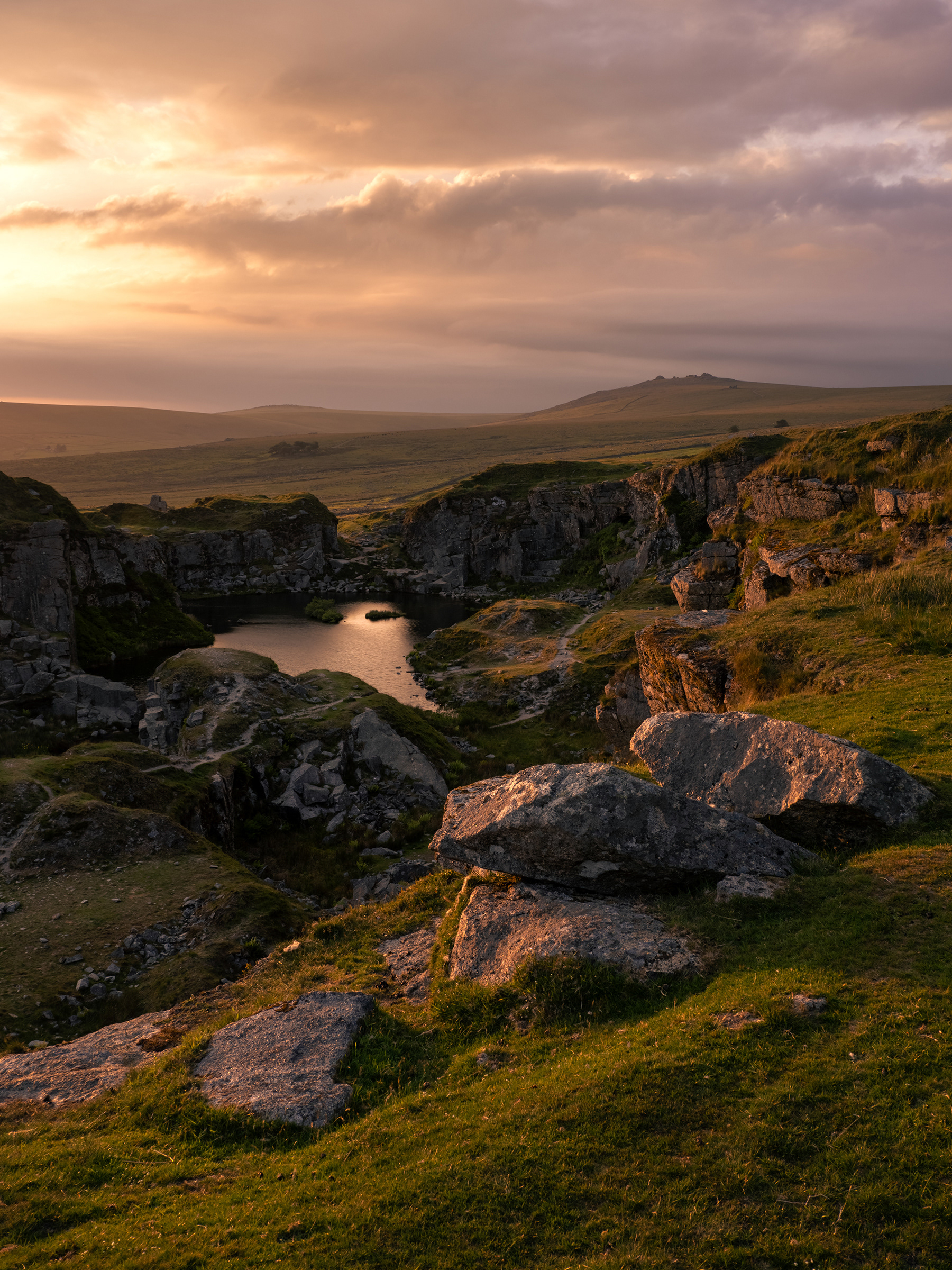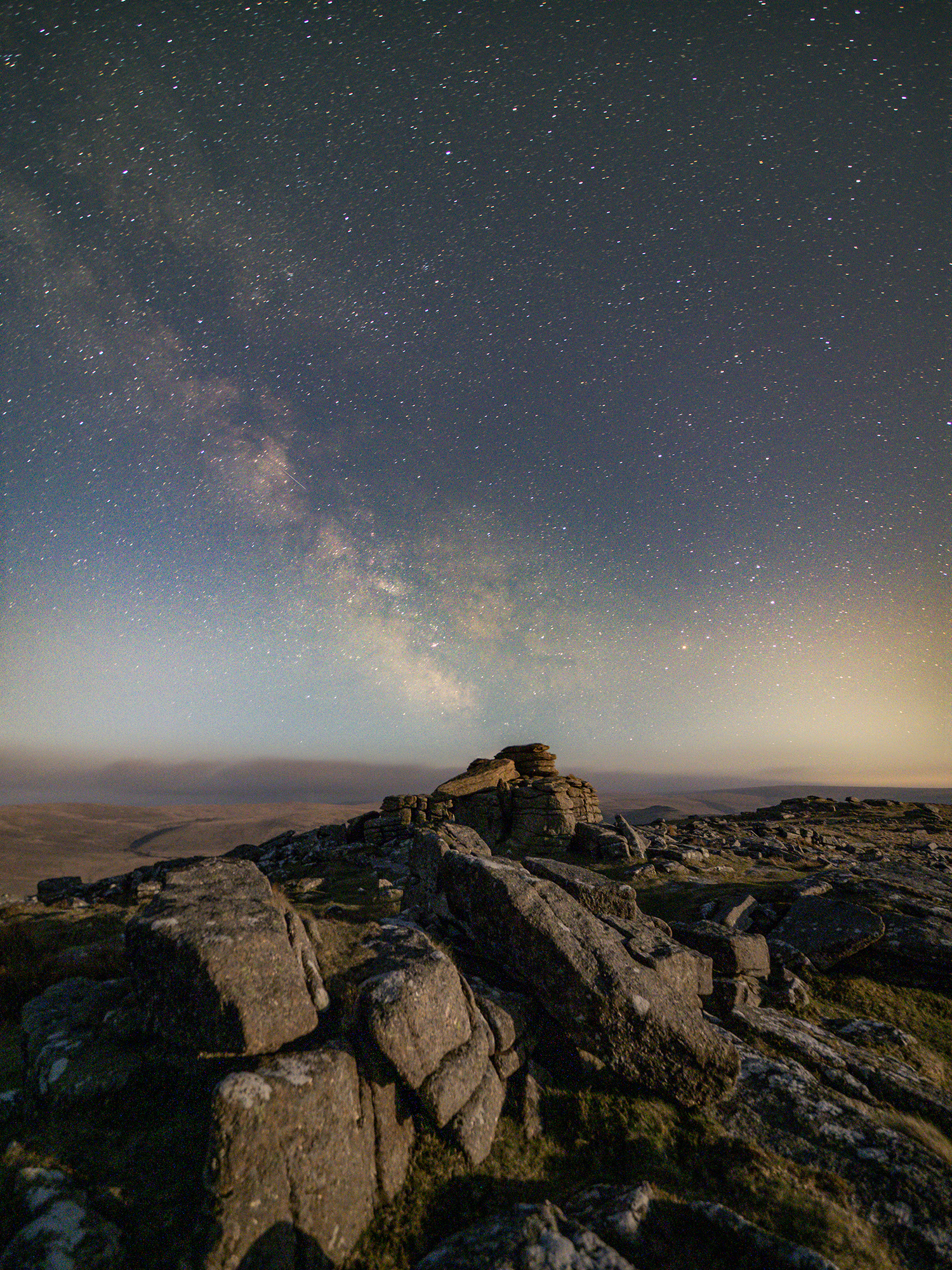 Dartmoor photography workshops and photo-guiding.
Improve your photography or discover new locations.
Whether your preference is for Tors, woodland, lakes, rivers or capturing the stars above us there is something for every photographer on Dartmoor National Park. I offer workshops all year round on which to learn more about your camera, technical aspects of photography and post processing or, you are a confident photographer who would like to be shown new locations across the National Park. Either way I can help you.
Back-to-basics and learn how to use your camera and get out of 'auto' mode.
Planning a shoot and understanding light and what to do in poor conditions.
Post Processing in Adobe Photoshop or Lightroom.
Advanced techniques: long exposures, HDR (Exposure blending).
Dartmoor wild camping workshops
Are you looking to begin wild camping (Backpack camping) but unsure where to start? My wild camping workshops are an excellent opportunity to experience the thrill of capturing images on the wilds of Dartmoor; watching the sunset over the rolling landscape, witness the wild ponies playing in the warm sunrise or watch the planets and Milky Way over our heads, or venture deep in to the forests to discover raging rivers and mystical wonders with the ancient history.
As your guide, I will introduce you to some amazing locations, as you take your first steps in the world of Wild Camping, learning the etiquette, kit needed and navigation to be safe in the hills, all year round and whatever the weather.
This is also a fantastic opportunity if you know what you are doing and want to learn more about Winter camping or exploring a new location. My wild camping workshops are aimed at all levels, even if you just want someone experienced to be close by.
Rest assured, if you're new to all of this and don't want to spend a fortune on new equipment. I can point you in the right direction for cheaper alternatives or camping equipment is available to borrow.
How to plan a walk and camping in the hills or mountains of the UK.
Nutrition, clothing systems, footwear and solutions for backpack camping and photography combined.
Learning how to navigate safely in the hills using a map and compass, complimented with digital navigation aid.
Working with the weather and winter camping.
Four season backpack camping opportunities. Learn to camp safely in the depths of winter. (Range of 4 season equipment available to hire).
Responsible hill walking and environmental awareness, following the Principles of Nature First, Countryside Code and Leave No Trace.
Exclusive discounts for equipment and food for adventure workshops.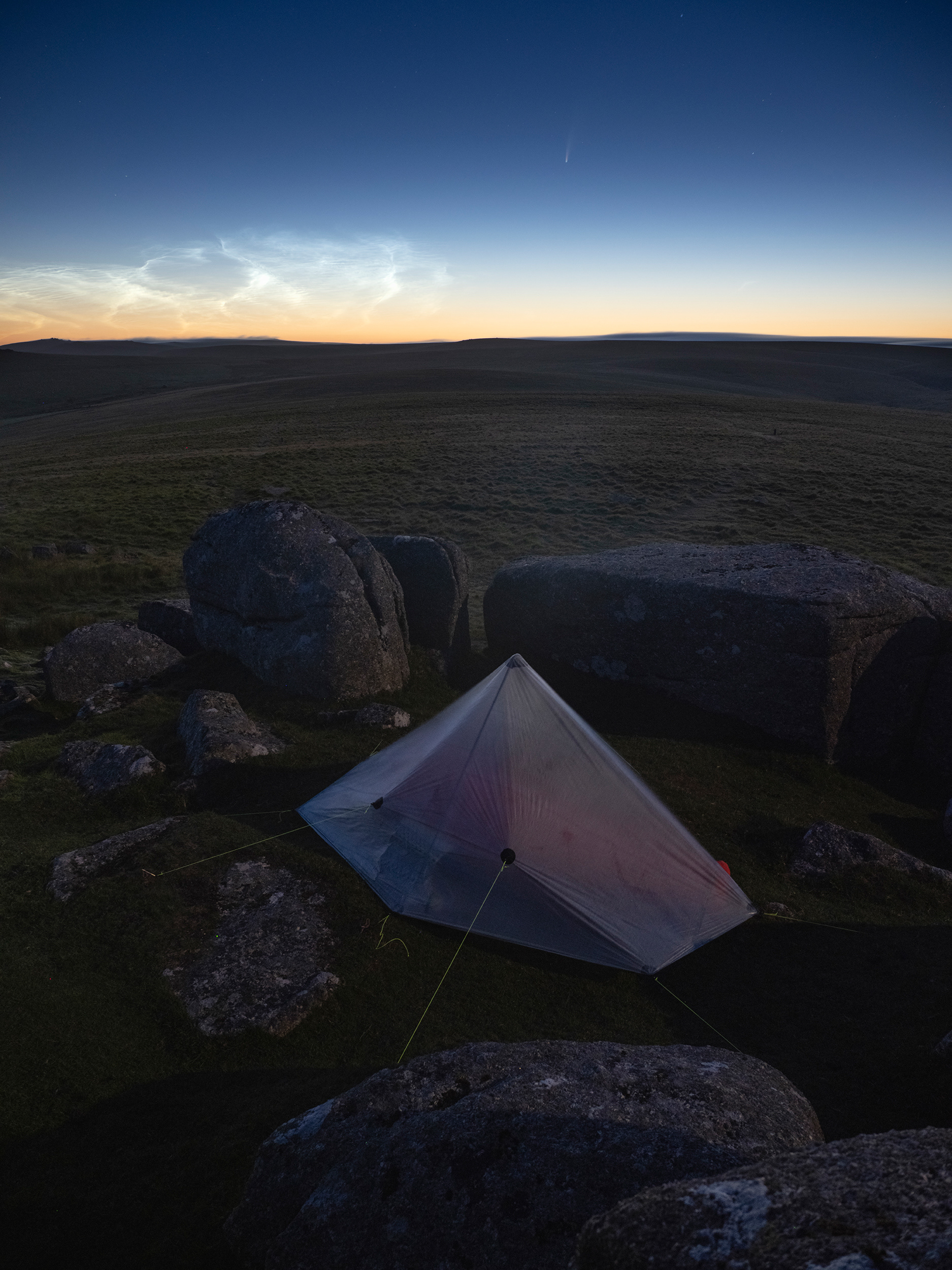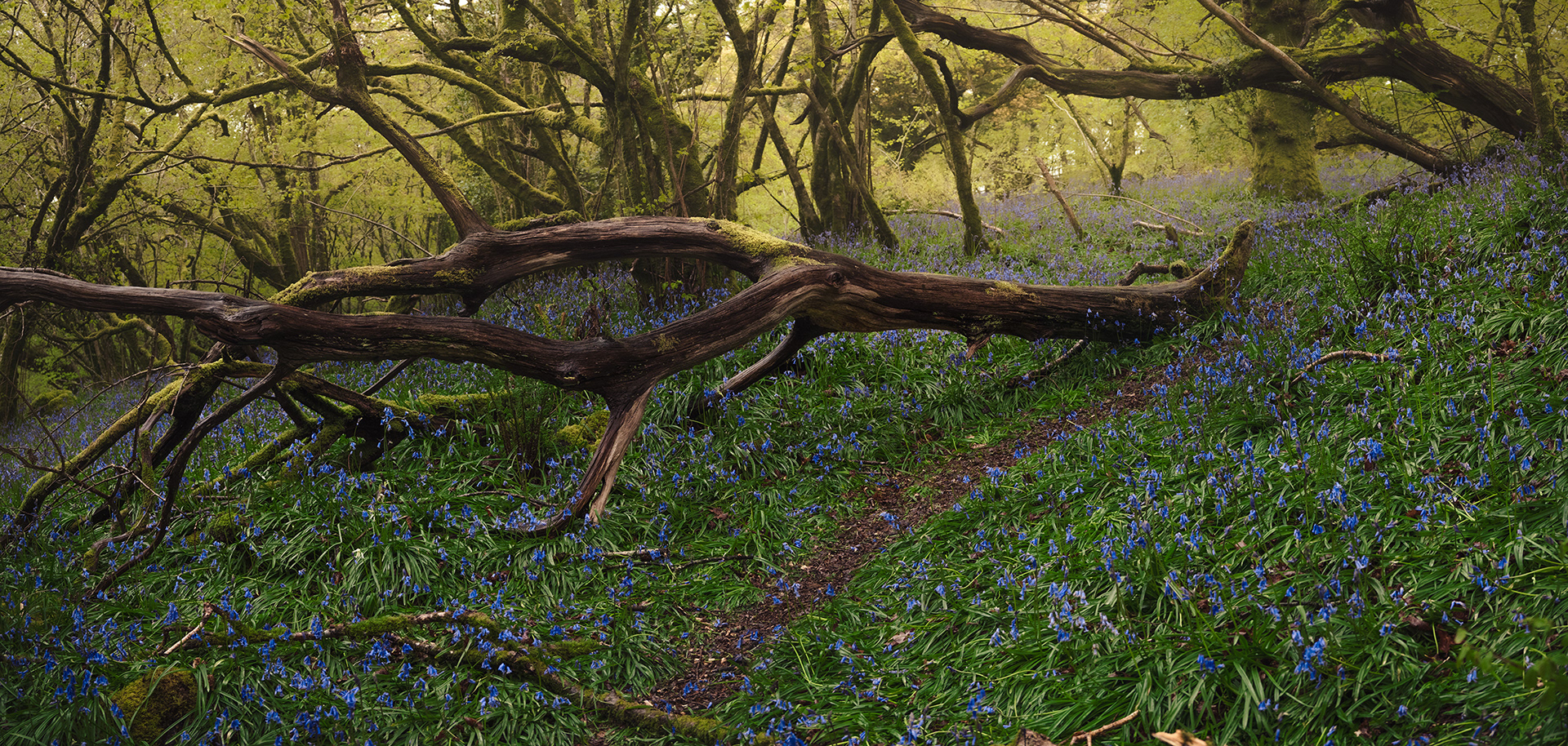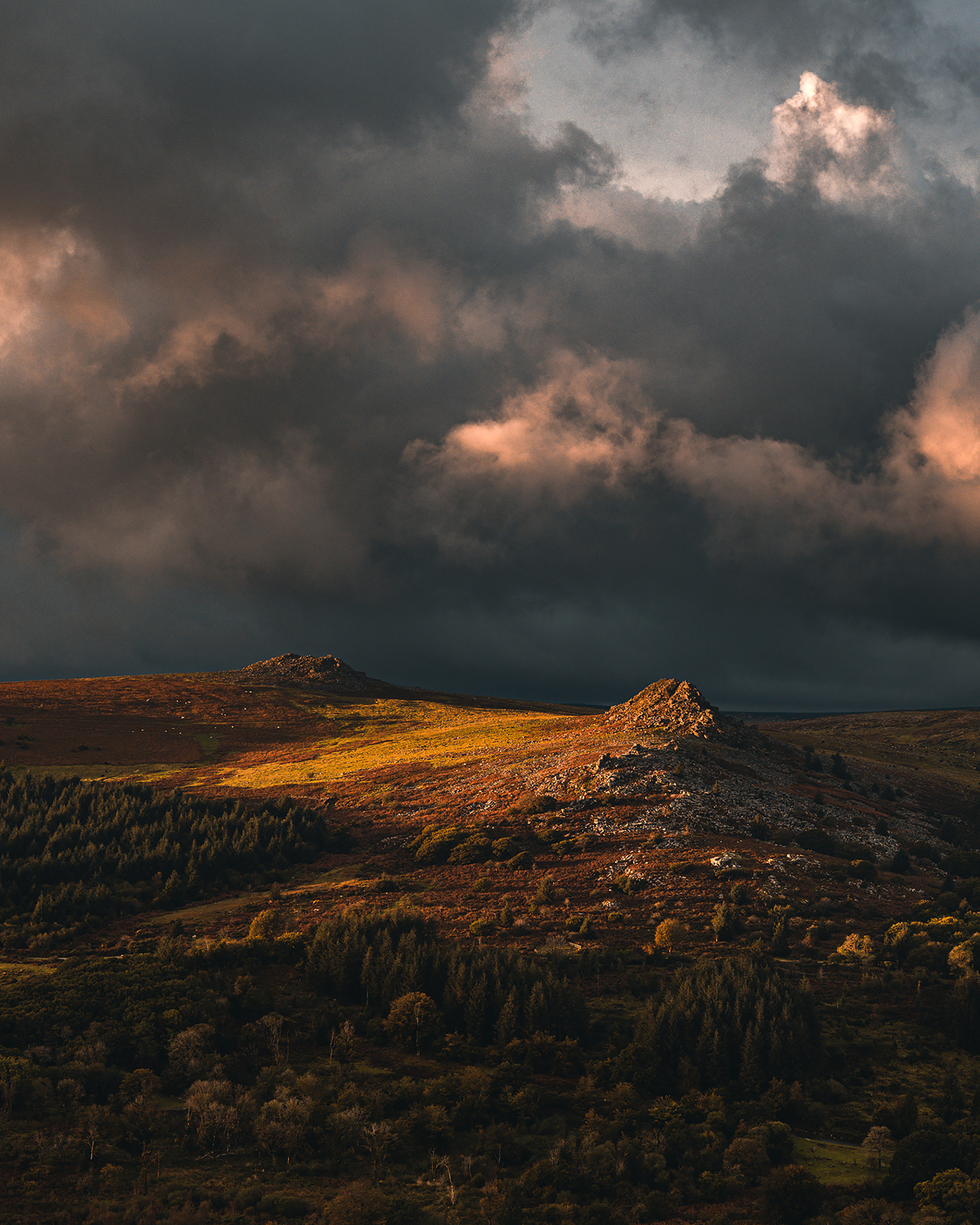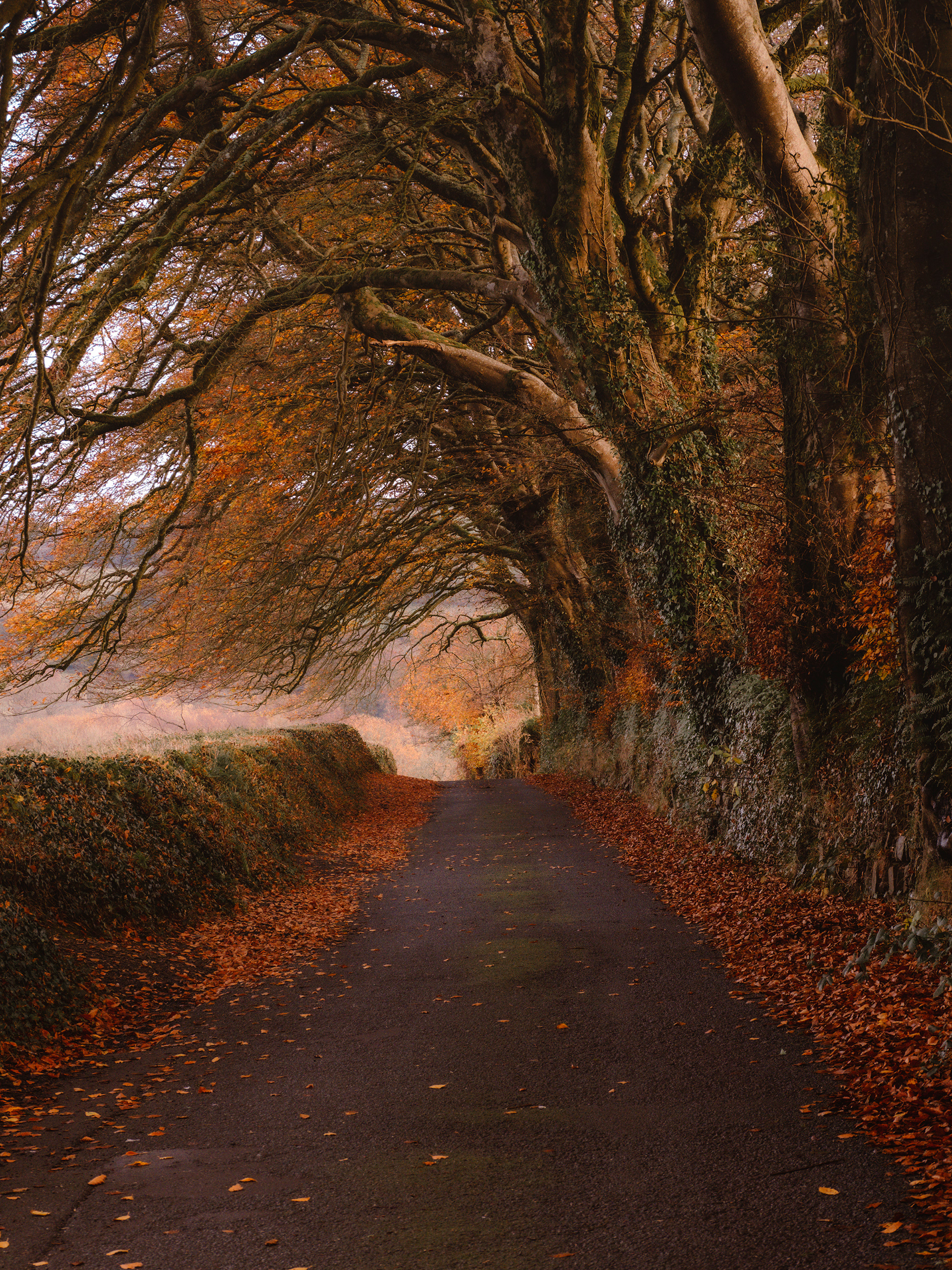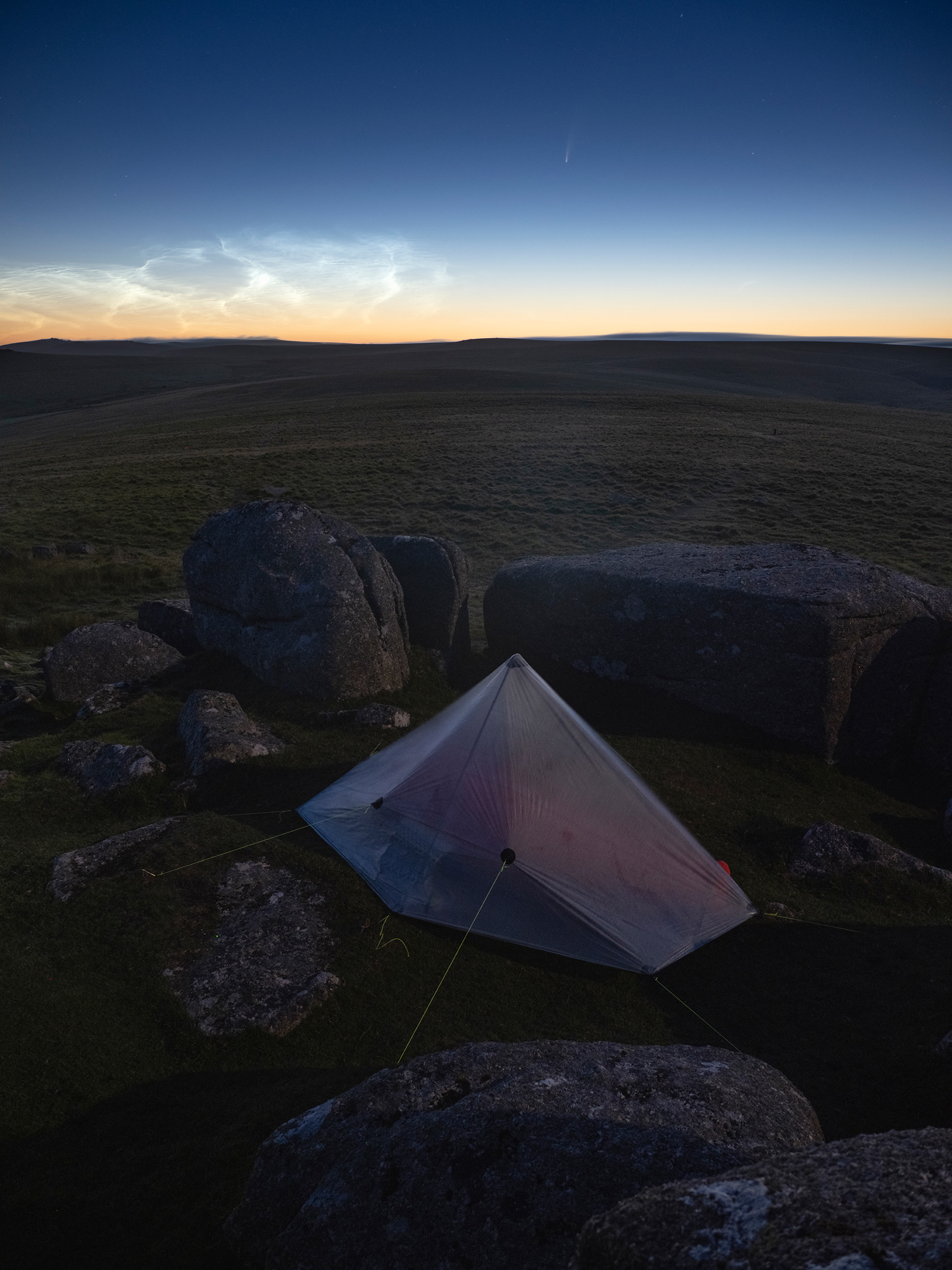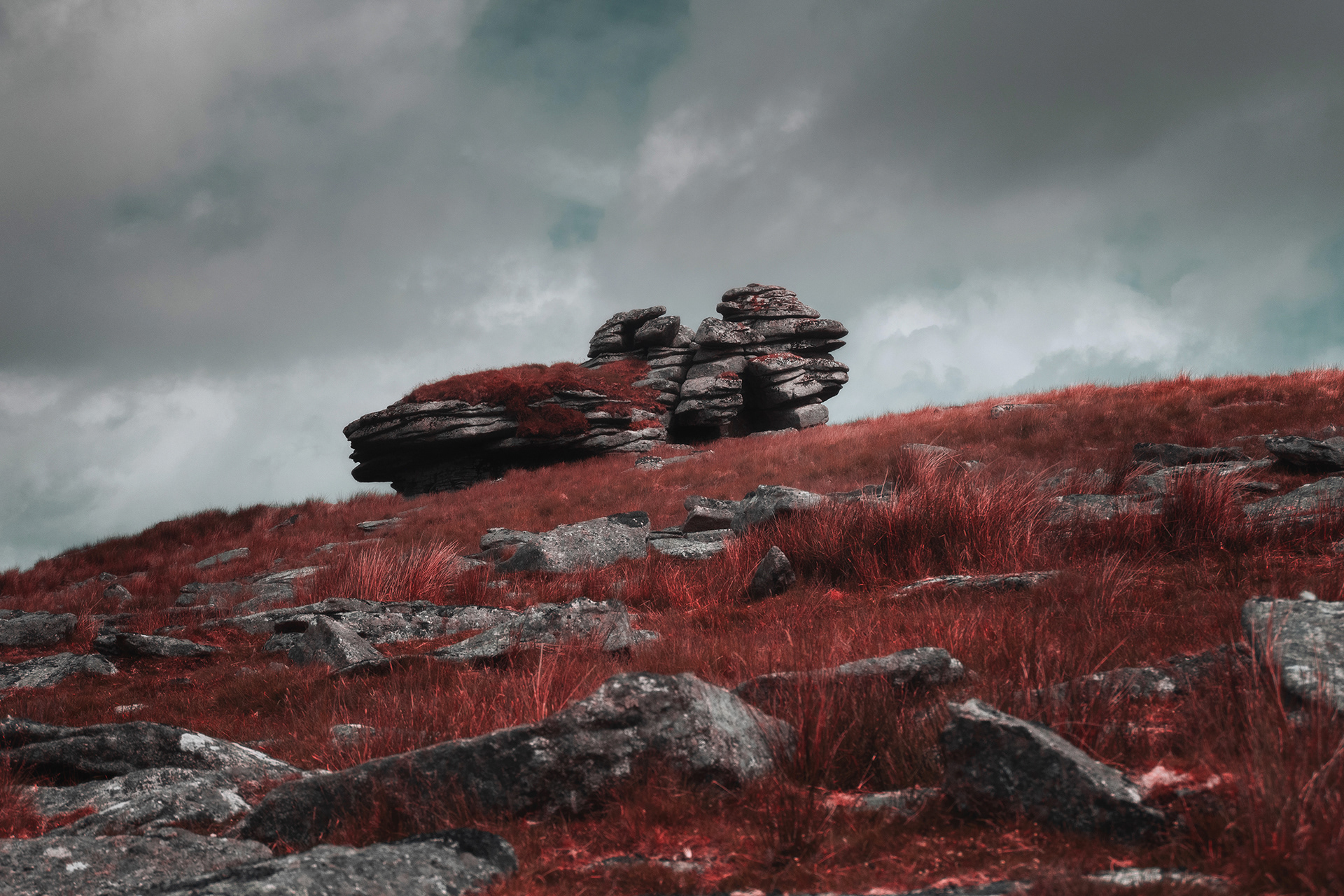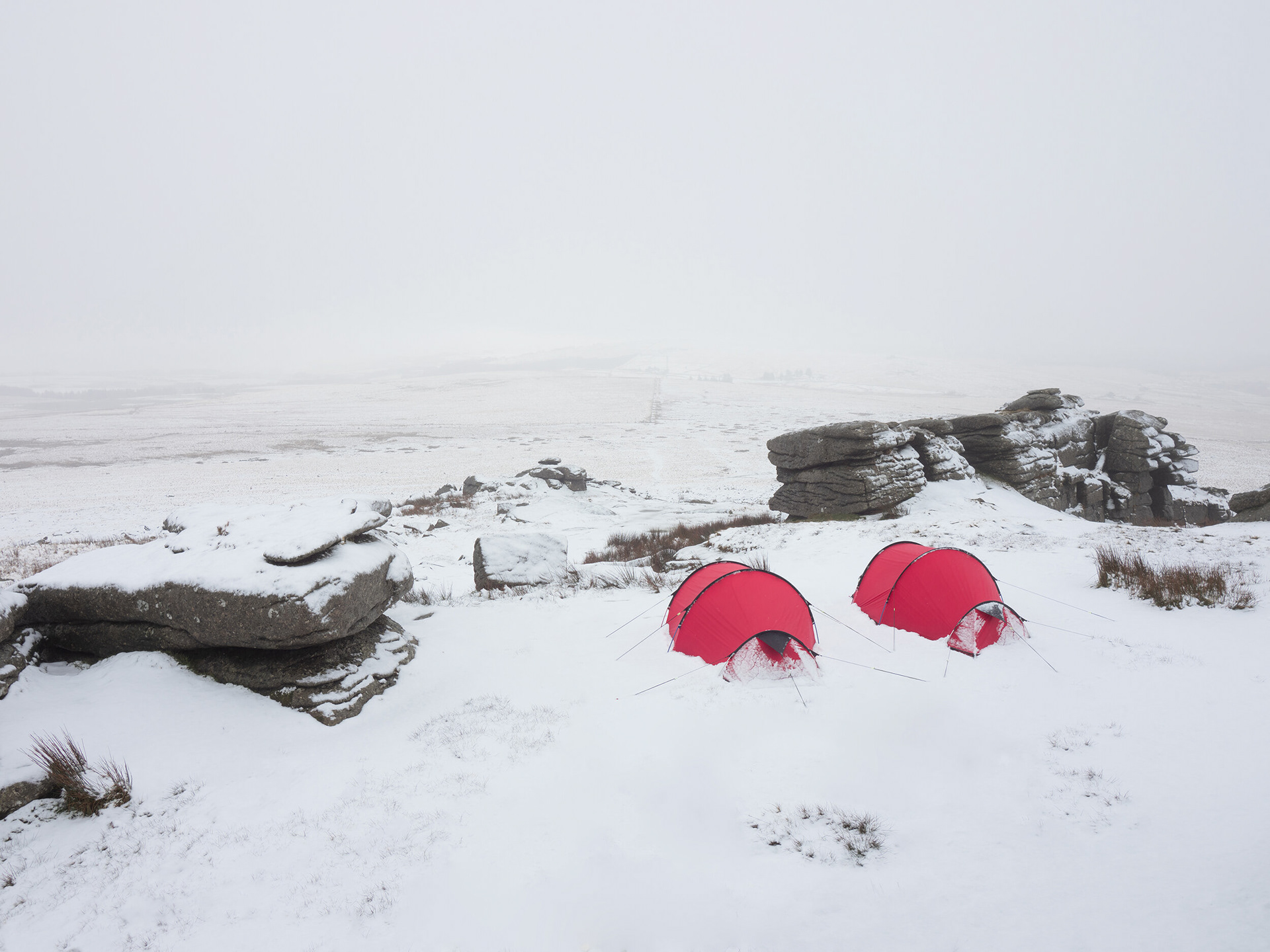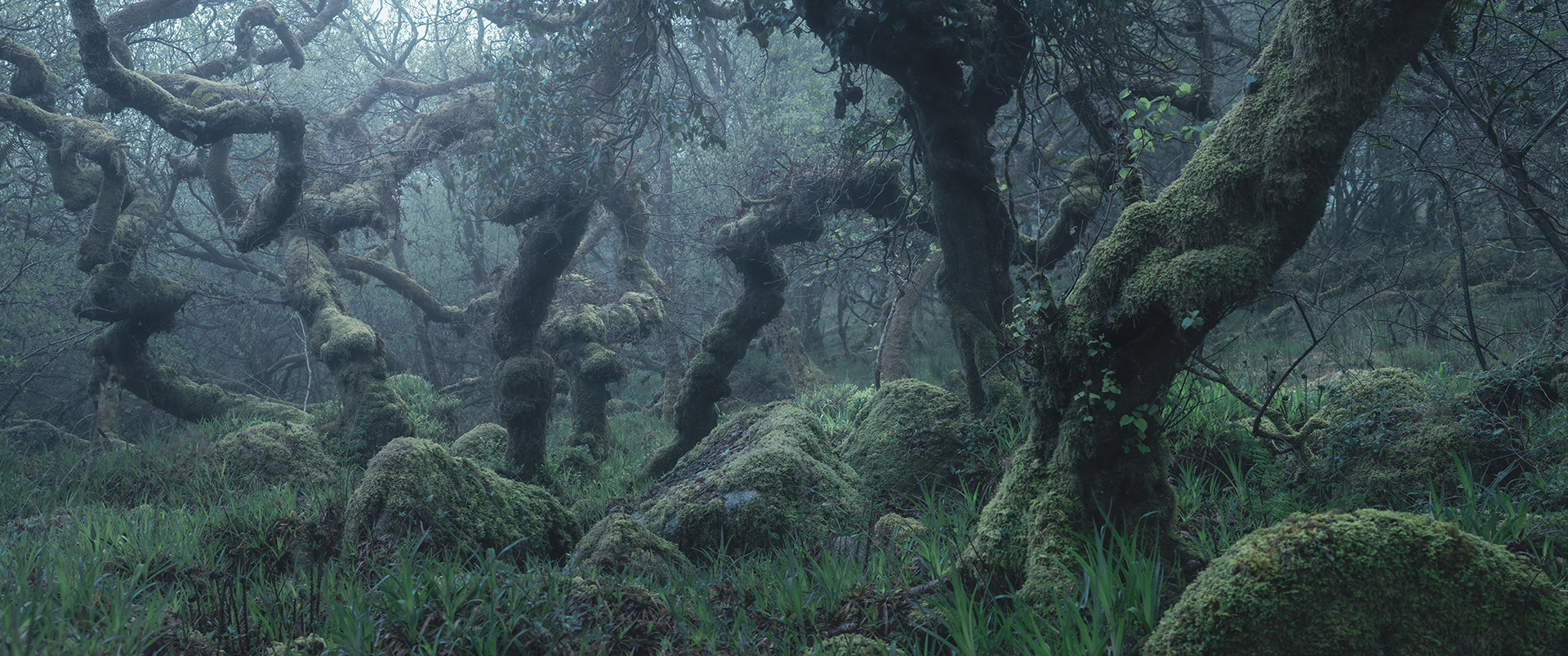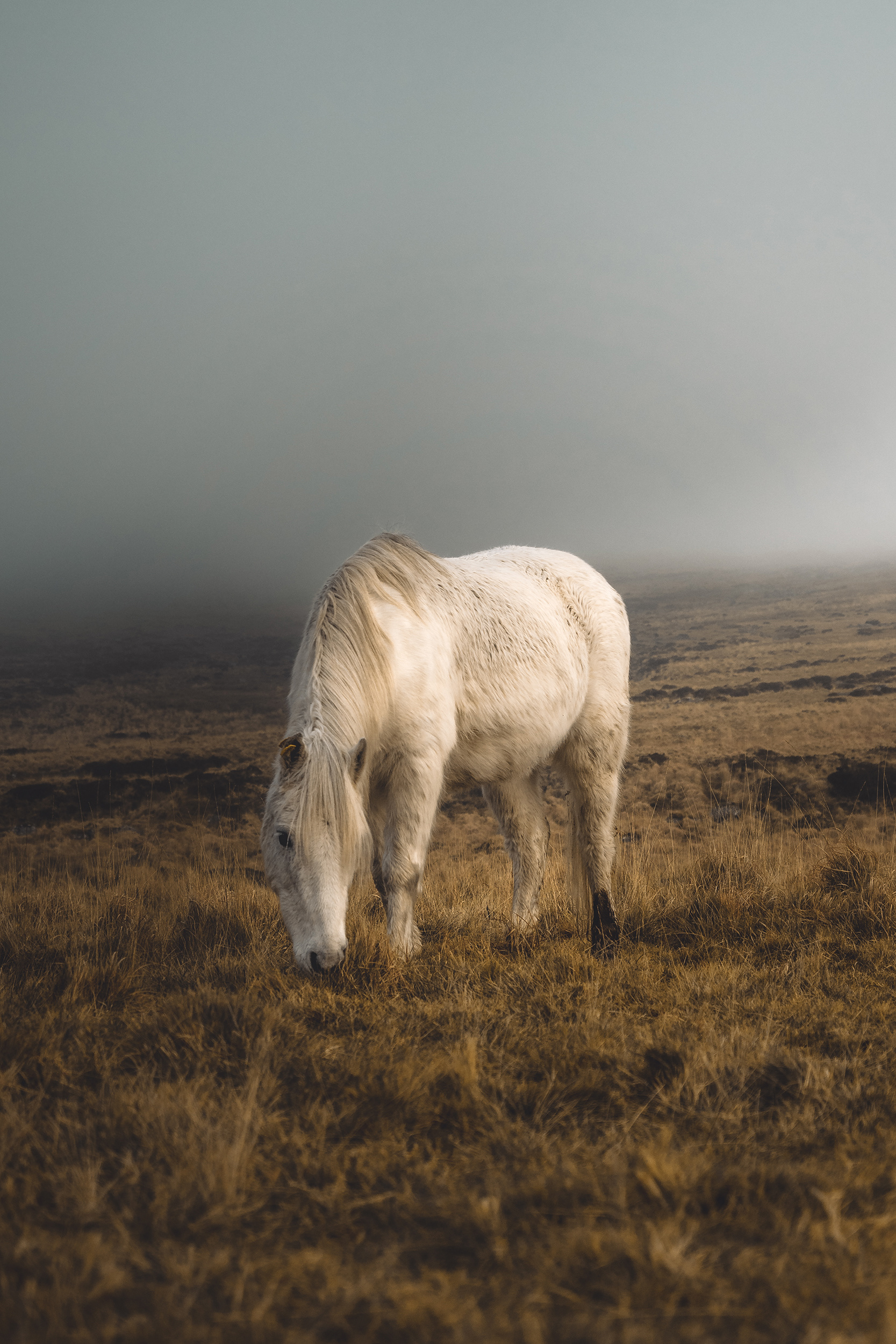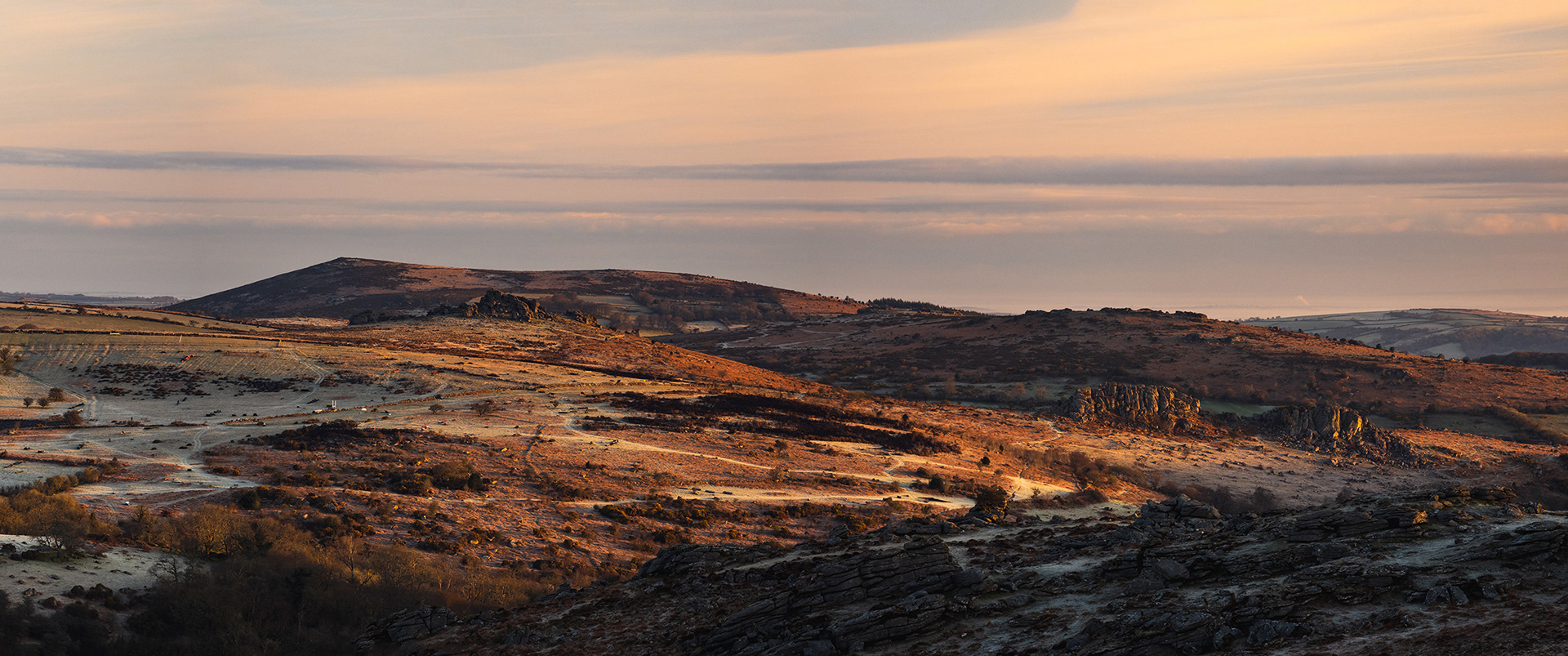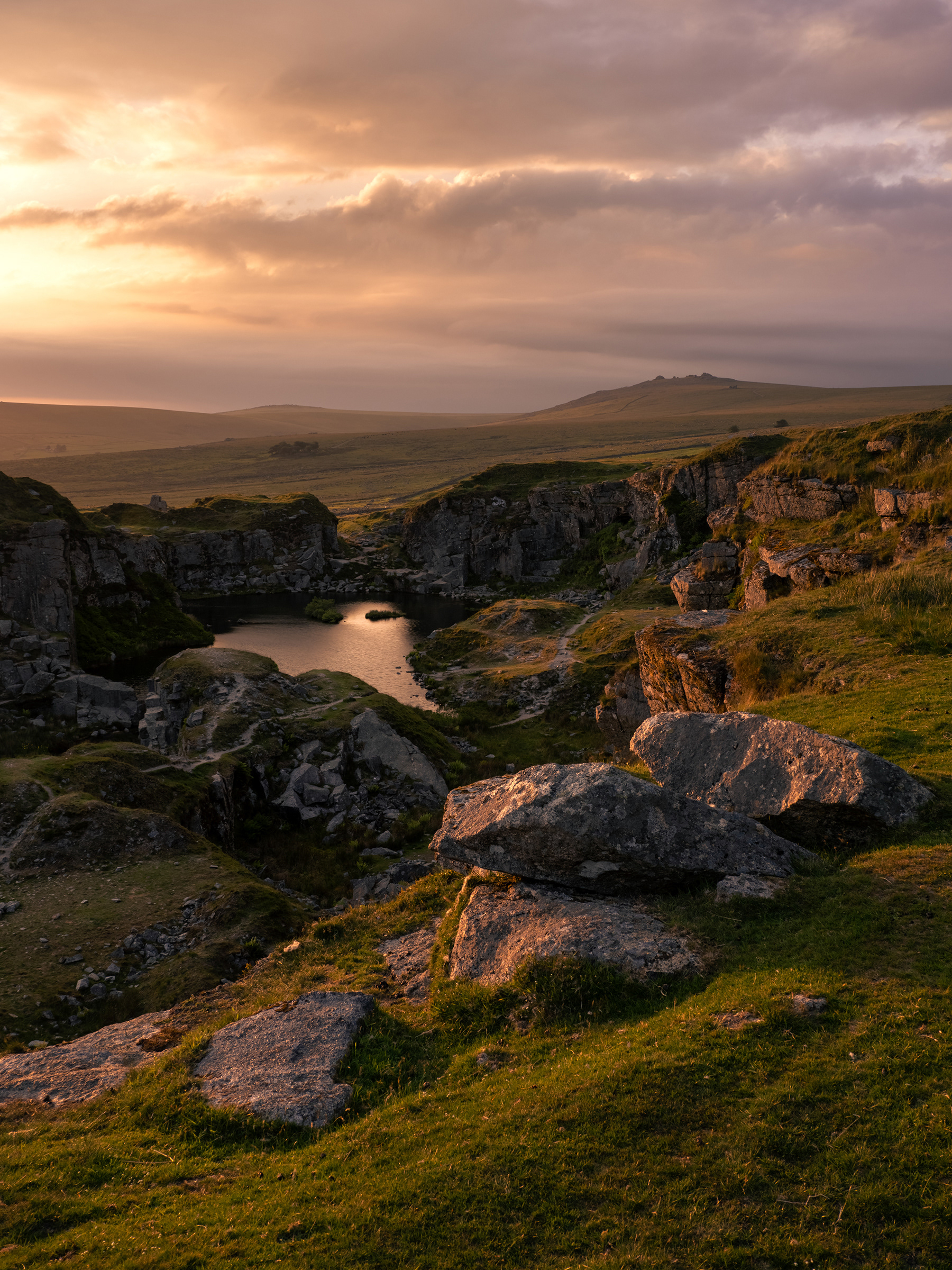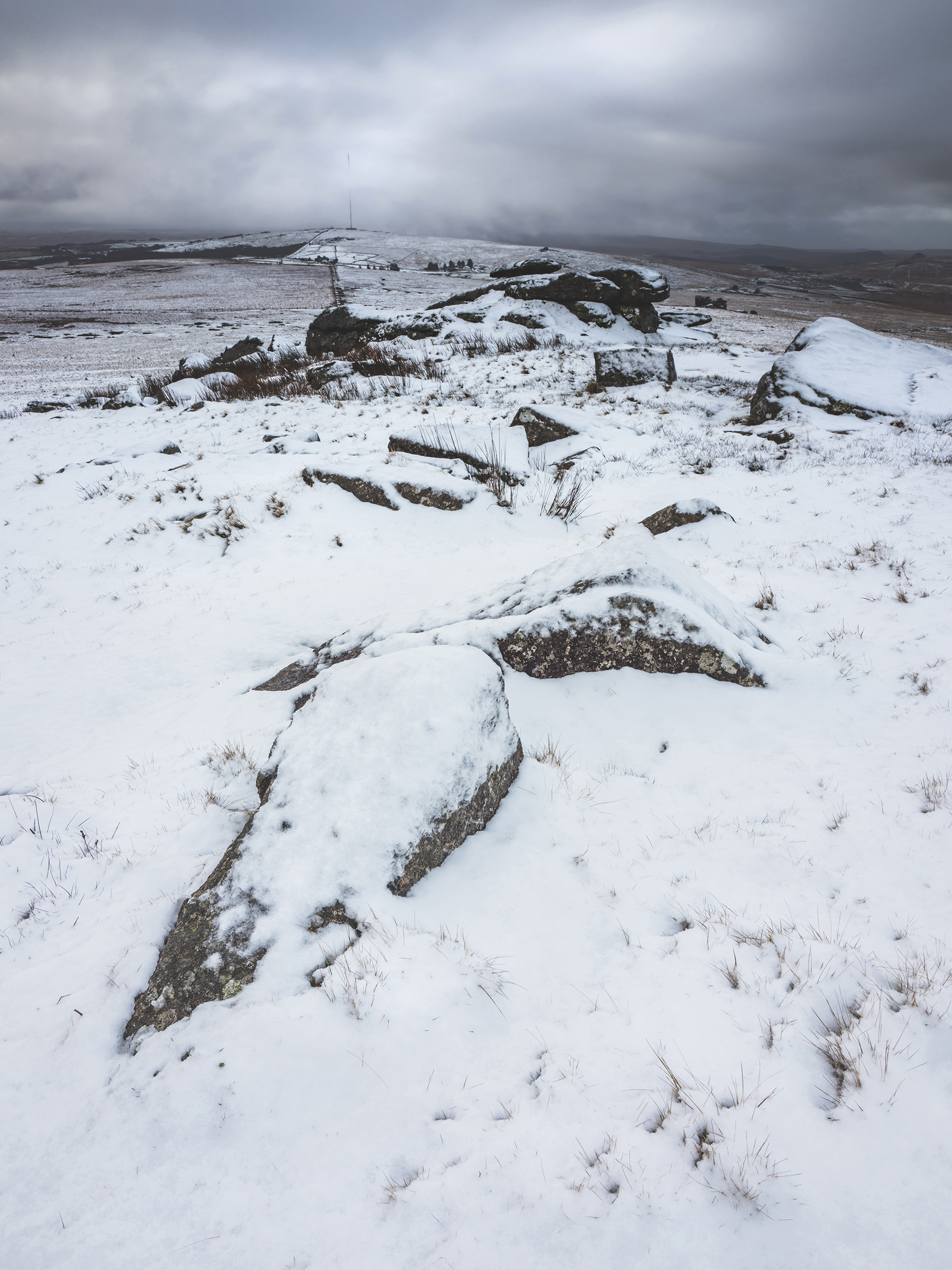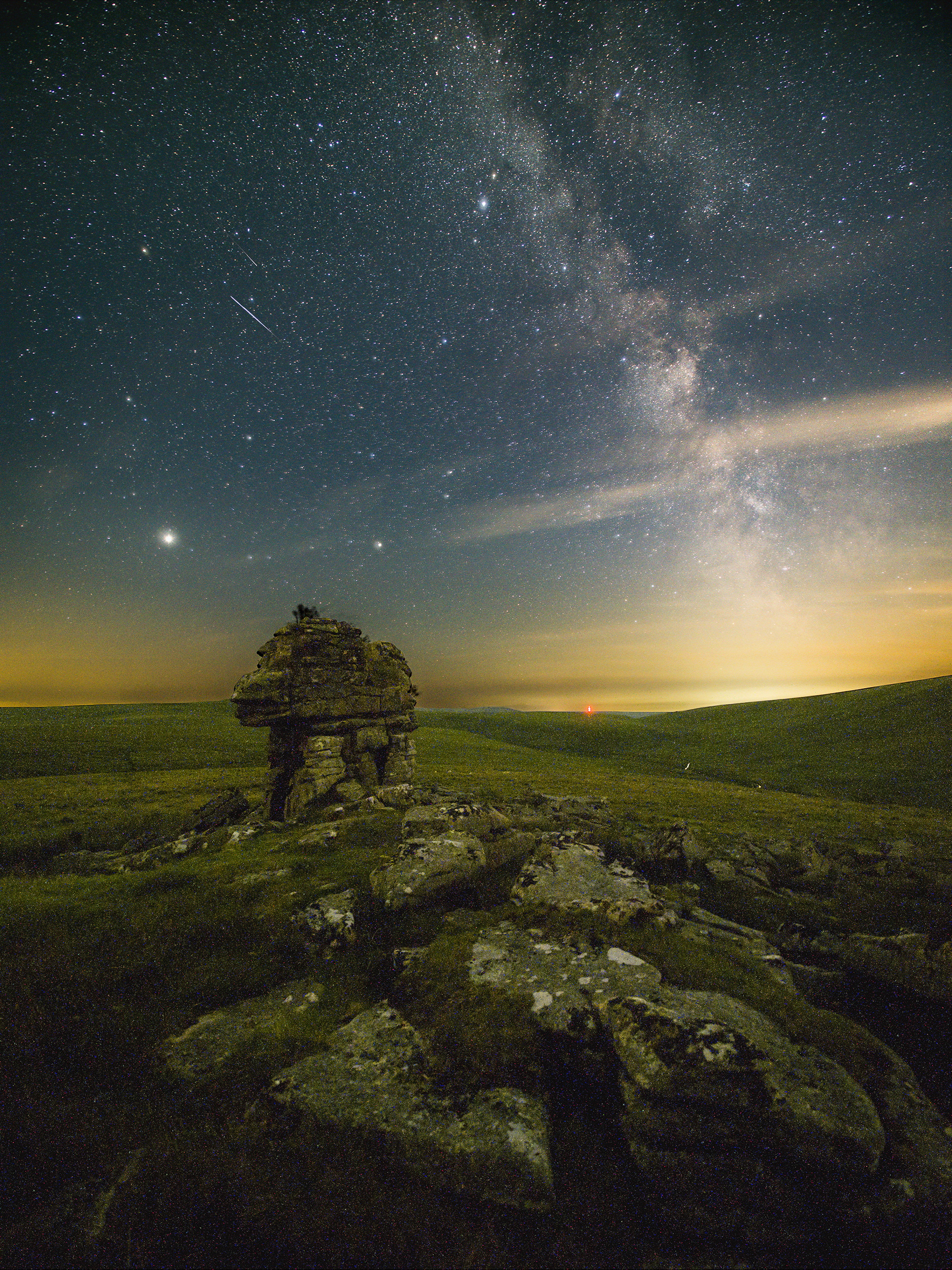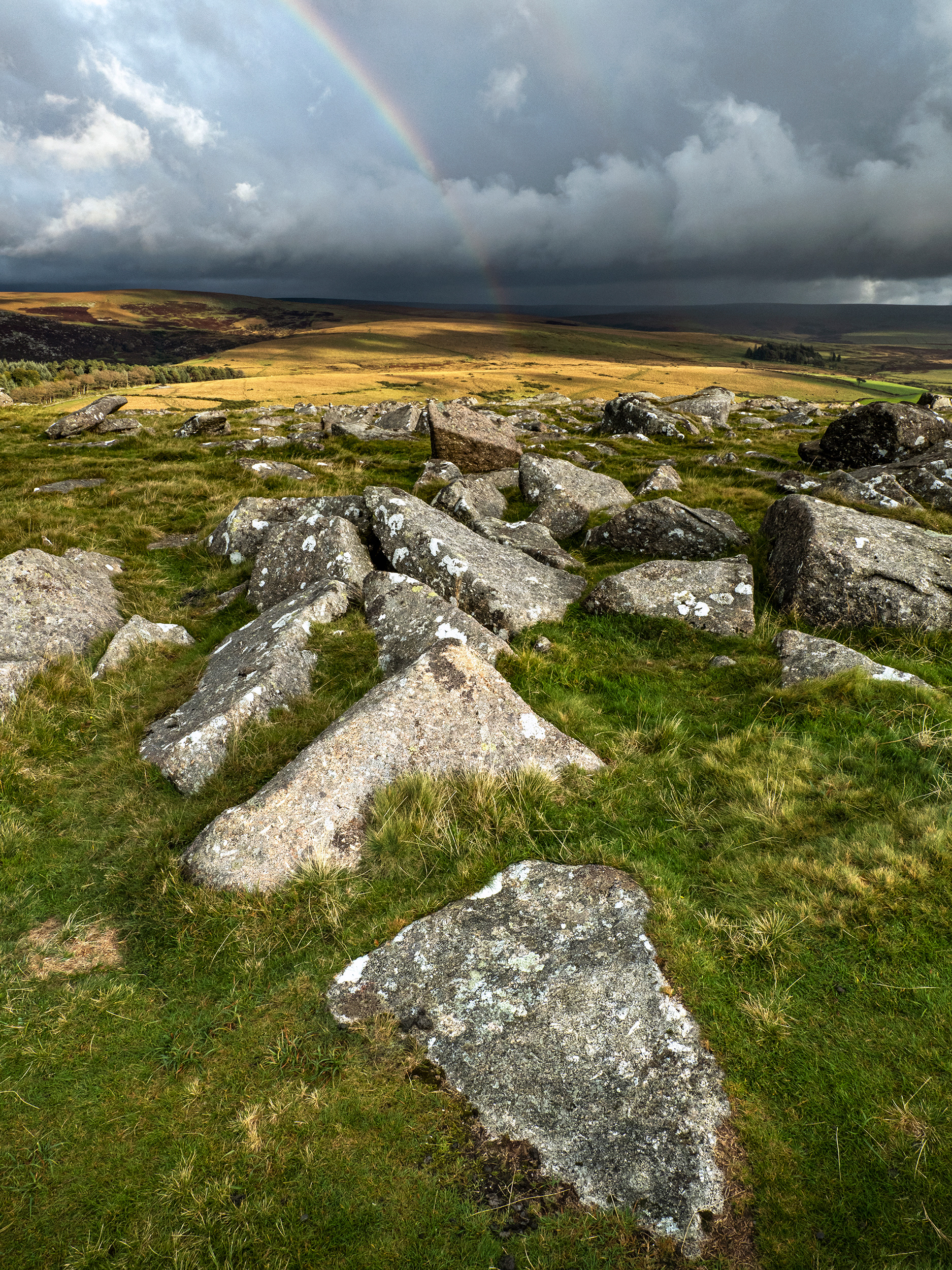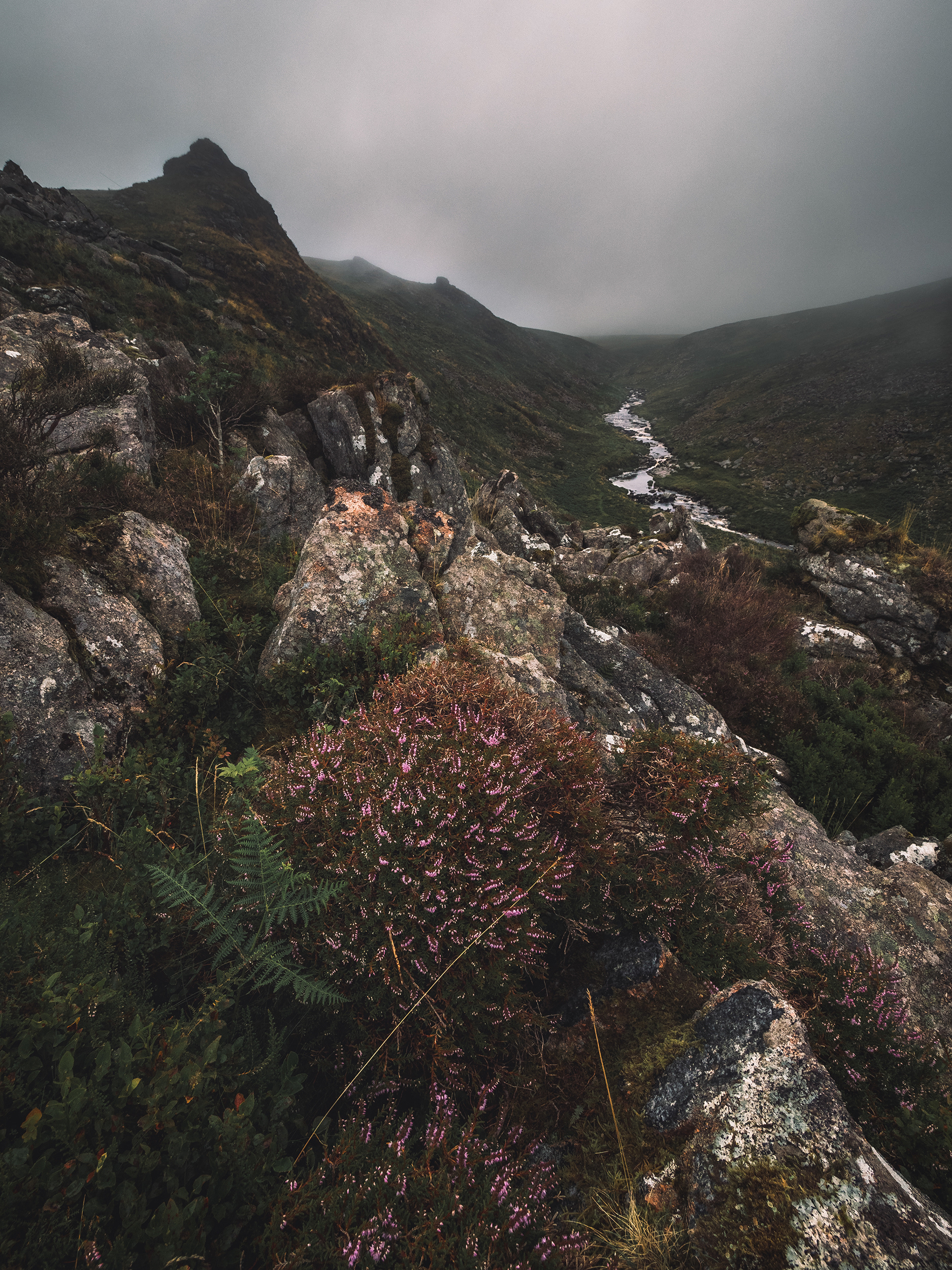 "I had a brilliant time! Your local knowledge and expert guidance around Dartmoor made it a thrilling few days with plenty of opportunities with the camera and given me the confidence with navigation and equipment."
"Matt is a highly skilled, personable and incredibly helpful photographer. He has been immensely helpful with my own development as a photographer and I've gone to him for guidance many times from being a beginner and as my own skills has developed. His own work is impressive and inspirational and I would have no hesitation in recommending him to anybody else looking for some incredible images, support with their own photography or adventure on one of his workshops."
Single or multiple day training around camping, navigation and/or photography.
Exclusive discounts to products and food when booking.
Use of Kase filters (advanced notice required for demo kits).
Post Processing Tips and Tricks with your mobile or desktop.
Wild camping etiquette (Leave No Trace) and Nature First principles.
Working in all weather conditions.
Exposure blending / Stacking / Panoramic
Working with filtration, using Kase filters.
Twilight / Astrophotography (Weather permitted).
Wild camping etiquette (Leave no trace).
Navigation - Digital and Paper - Using a compass.
General wild camping practices.
Health or accident insurance.
Equipment or camera insurance.
Camping* and photographic equipment.
Walking boots and wellies.
Good working knowledge of your camera (or bring your manual!)
*Camping equipment available to hire -

Please request on booking.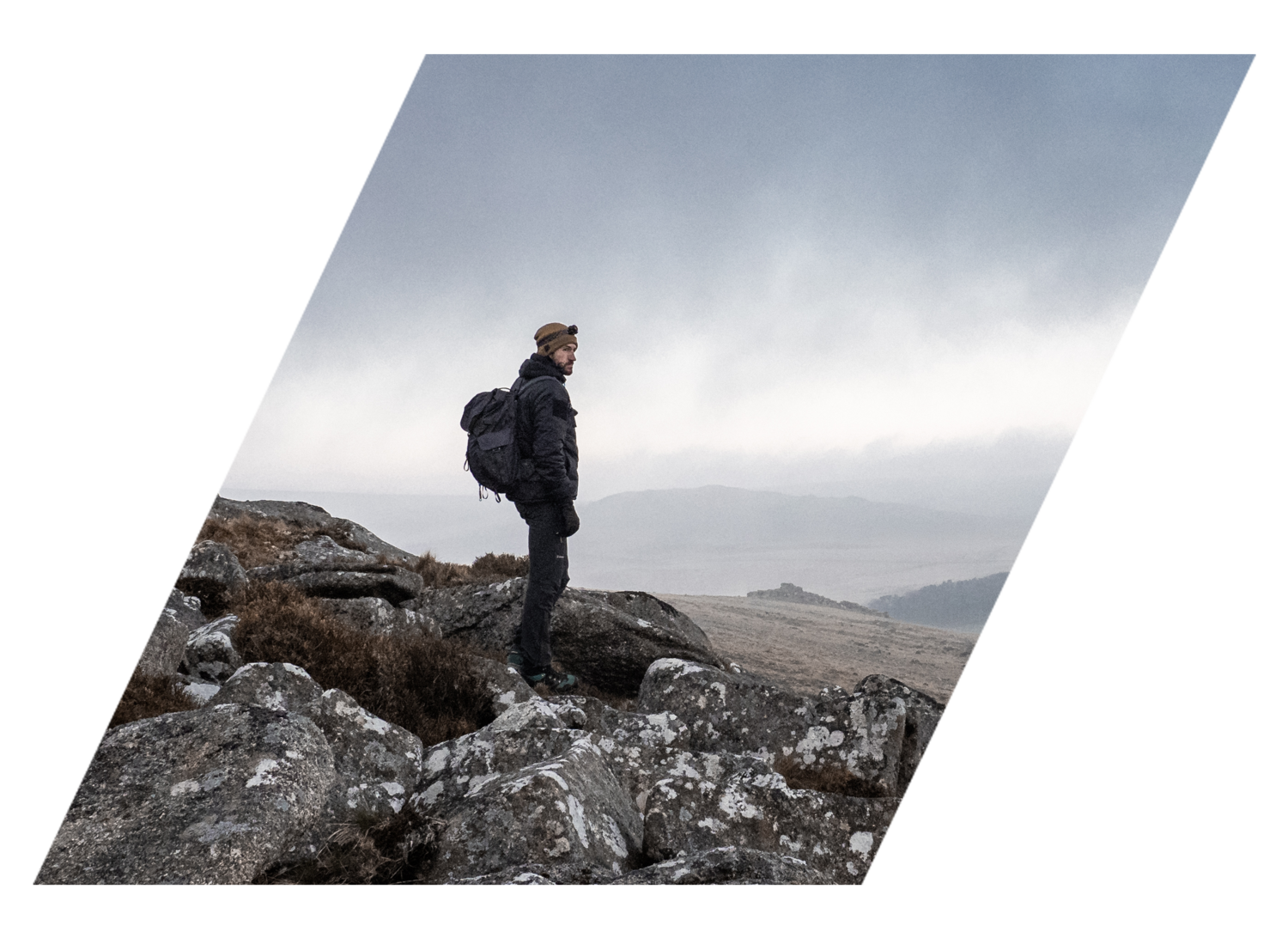 Why pick me?
Coming from an outdoors background with over a decade working with the Duke of Edinburgh Award and Scout Organisation as an expedition leader, Matt has tied mountains, hiking, camping and photography in to one passion. Since then, his work has featured in magazines such as Amateur Photographer, Outdoor Photography, The Great Outdoors, Landscape Photography, Digital Photographer and Practical Photography Magazine, plus many more. In addition to his regular contribution to magazines and press, in testing and review both photographic and outdoors equipment for MyOutdoors.
In addition, Matt is a multi-award-winning photographer and represents several brands: Snugpak and Kase Filters UK and has an extensive knowledge and experience of the mountains/hills across Wales and Dartmoor in all seasons.
Having also accomplished some of the highest awards available through Duke of Edinburgh, Scouts, John Muir Award, Mountain Leader and a member of North Dartmoor Mountain Rescue. Further which, Matt works closely with Dartmoor National Park authorities and other local photographers to Dartmoor and Devon to ensure you get the best experience possible.
Workshop Prices
Dartmoor workshops have a static cost across all the activities I offer, from guided hillwalking, photo guiding, landscape photography workshops and Wild camping camping workshops.
The standard day rate is £120 for a single person and £30 per additional participant up to 4 people.
Thank you for your interest in booking to Discover Dartmoor through my series of workshops. I will be in touch shortly to discuss your requirements.