Kase Wolverine Magnetic Circular Filters review
I've been using Kase Filters circular system for some time now. The screw in circular system is a great, compact and robust system which is lightweight and perfect for me in the outdoors and dealing with ever changing weather conditions in the mountains. I also don't have to worry about the size and storage as they are so small in comparison to square filter system.
In terms of quality, strength, colour cast and weight the circle system takes the strengths of the Kase Wolverine glass used throughout the filter range. My only comment with screw in filters is they can be fiddly and a pain to thread on to the lens when cold or wet. So, what better way to improve the system by introducing a magnetic snap system.
Much like the Xume filter system from Manfrotto which uses adapters on the front element and filters too, the Kase Magnetic filter system goes one step further with an adapter on the lens and the filters which don't require adapters and simply snap on to the front and can be stacked. Yes stacked!
This not only makes them fast and easier to use but also cheaper and less faff when trying to find numerous adapters to your filters to match your lenses. Sorry Manfrotto, you need to get smarter.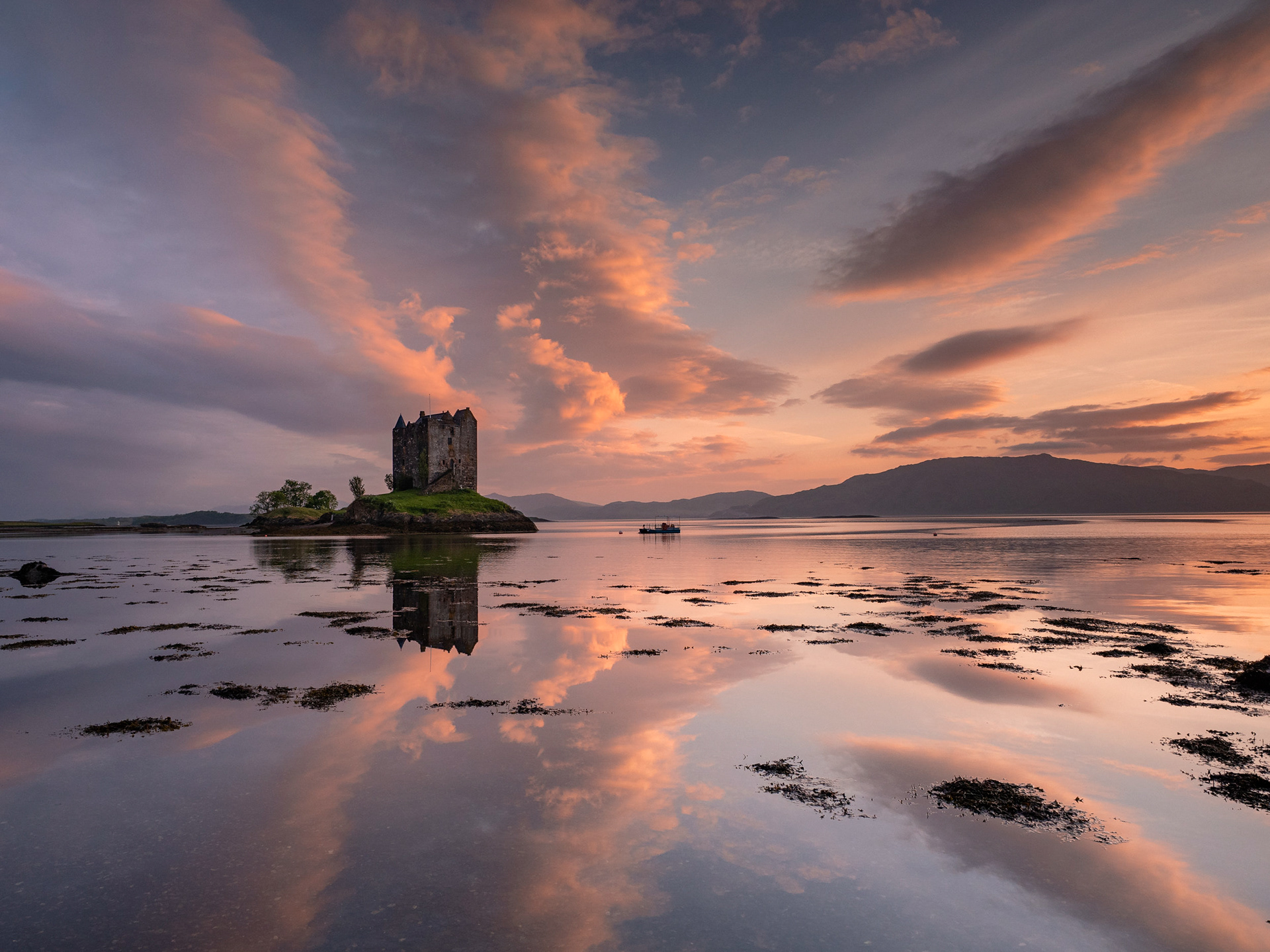 What Kase Filters say:

The Kase Wolverine Magnetic Circular Filters 77MM 5 Piece Kit consists of a ND8, ND64, Magnetic Adaptor, Magnetic Cap, and Carry Pouch. Made from the same tough, colour neutral pro glass as our square filters, so you can be assured of your image quality and still have peace of mind.
These filters are perfect for those that do not require a full square system setup, the advantage being that they are lighter and more compact. The sets consist of stackable neutral density filters and a CPL, useful for both photographers and videographers, allowing you to both control reflections and control light.
Magnetic Stackable Mounting
Toughened Pro HD Optical Glass
No Discernible Colour Cast
Water and Dust/Dirt Repellent
The Kase Wolverine Magnetic Circular Filters come in a set which consists of a ND1000 (10 stop), 0.9 GND (3 stop) and CPL which matches that of my GCLP and both the GND and ND use the superior Kase Wolverine glass that many have come to love and swapping too. Let's not forget the leather pouch which the filters come housed in. However, during my testing and time with the filters I didn't use the leather pouch. I use Kase filter caps which are no longer available to purchase but these screw in to the ends and protect your filters but doesn't add extra size or weight.
When I was told about this new set I was excited about the magnetic system and how it would cope in the cold and wet so I took the system to Scotland for a week of mountaineering, scrambling, rain and photography and more rain. Have you got the picture yet, it rained… A lot!
The only filter in the line up I was hesitant about and openly shared my thoughts as to this filter being a waste of time was the GND in circular form. Kase aren't the first to introduce a circular GND and certainly won't be the last. Unlike Graduated ND filters for 100mm or 150mm systems you can't adjust the line of gradient. It's fixed in the centre so unless you have a composition which fits the subject being in the centre the filter seemed pretty useless in my opinion. But, and a big one at that! BUT, I would be eating my words very shortly as the circular GND was one of my go-to filters on the trip to Scotland which surprised me a great deal. The filter I used least was the 10-stop ND, not that anything was wrong with the filter, just 10 stops is to much for what I need and a 6-stop would had suited better. Which on that note is rumoured to be coming in the circular magnetic set.
The strength of the screw in filter is that it's hard to take off, once screwed in. It's great in remote regions and poor weather where you don't want your expensive filters falling off mid walk or climb up a mountain. That said, and like I've said previously getting them off can be a pain. Especially when cold or wet.
The fear that many might have is will a magnetic hold up and retain its strength after long term use, in the wet or cold?
I can't answer in terms of long term, having only used them for a few weeks but in the cold, wet and two weeks on the filters feel as strong as the day they came out of the box. In fact the magnetics are very strong, at times to good but this can be down to what I feel a slight design fault.
When stacked the first and second filters sit inside each other, so no lip exists. Come to the third filter and you have a slight lip which makes it easier to snap the filter on and off as you can get your finger under the edge. Whereas when the filters sit flush its not as quick to pull apart. I would had preferred this lip across the whole stacking to make it easier to pull apart.
Where I needed to rotate the CPL or adjust the GND of course this required rotating the filters some what which was easy enough. When stacked they would stick a little and rotate both filters below which if I didn't need the below filters rotating would be frustrating, so removing the GND was the easiest method I found in the end. At least it's quick to remove the filters eh.
Getting passed this fiddly mishap the magnetics and filters were plenty strong and no issues in the rain, walking and having the camera swinging about or on the 3ºc we experienced on the mountain summits. And when the rain came the filters were super quick to pull off and hide away in my pockets to avoid them getting wet. No more stopping to unscrew the filter or put a cap on the end.
Now in the testing of these filters I had a 77mm filter set which is far too big for my tiny Olympus system. My usual set is still 72mm which is my largest thread size but the 77mm was silly on my 12-40mm which is only a 62mm. That said, this worked to my benefit and stacking all three filters I experienced no vignetting but, my camera did cool down a little in white balance terms. Not an issue as I can use a custom white balance and balance this will be because of a 10-stop ND rather than my typical 6-stop which requires no white balance changes.
During the whole trip I only used the 10-stop two or three times, this being due to weather conditions and the need to do a long exposure on a mountain wasn't needed. The CPL and GND were most used, with the GND being the most used in controlling the exposure in the clouds.
So with the quality of glass no issue, some casting when all three were stacked which is easily fixed in post or setting a manual white balance and stacking the filters left no issues with the magnetics in the wet, cold or heat for that matter. What about the strength of the filters? I don't mean 6-stop vs 10-stop I mean drop test strength. Kase Wolverine filters are said to be smash proof up to 1.5m which for most photographers is a great peace of mind as typically 1.5m is the height of your tripod.
We took the drop test to a new extreme! We dropped it at its 1.5m (roughly) 3m where I threw the filter in the air and a mighty 10m plus drop test where we played frisbee on a mountain summit.
The first two drop tests I was confident the filter would survive, Gareth Danks and Jim Cossey were both a little weary and surprised when it survived but even the large 10m drop/throw I was nervous and thought that's the filter smashed, at the very least partially damaged. As Jim picked up the filter before it rolled off the rocky lip and dropped a further 200m and we ran over to see the results. All three of us were shocked and left stunned.
Not a scratch.
No damage at all.
How? Kase Filters, what have you created here?
The Verdict?
The screw in filters I use from Kase already do everything I need and wanted but the circular magnetic system takes what I enjoy about the small and robust filters and makes them better. In comparison may not be as secure against screw in filters but for speed and ease of use these are far better!
Personally I wouldn't use the 10-stop ND and would had preferred a 6-stop but in the small time and use I had the 10-stop it did the trick and had no issues, until stacked with all three filters and some cooling in the white balance was present but was easily fixed.
Following further tests with the GND found as I first expected, unless the subject is in the centre and you have even sky to foreground, the filter is pretty useless. With more foreground the sky and a larger portion of the midground is then dark and the same when more sky is in the composition. You are left with a bright box near the bottom where you can not move the grad up and down.
The Kase Wolverine Magnetic circular filters are available in 2 sets in two different sizes.
77mm and 82mm in a 4 and 5 piece set up. The 4 piece consists of: ND8, ND64, Magnetic Adapter and cap plus carry pouch. The 5 piece adds a ND1000 to the set.
One year on.
Starting in the mountains of Scotland, enduring Snowdonia's brutal, wet and wild winter, experiencing -15ºc conditions and blizzards, losing count of how many times the filters have plunged in to rivers or lakes and all without a scratch on them. The
Kase Wolverine Magnetic Circular Filters
have been through a lot and still going strong.
It's been a whole year of using the
Kase Wolverine Magnetic Circular Filters
. I was one of the first in the UK to get my hands on the system and used the pre-production filters in Scotland. At that point, a graduated circular filter was included in the kit. The Kase Circular filter system I now use, doesn't include this and for good reason, which I will explain shortly.
During our trip in Scotland we put the Wolverine glass to test with a drop test off a mountain…
The filter had no scratches, dents or the metal frame bulging out. They have been pretty much indestructible which goes to say how much of an investment these are.
I'm some what careful when it comes to filters. I've lost, smashed and broken dozens of holders and glass filters which is what led me to the Wolverine Circular filters in the first place, so the fact I can throw them off a mountain and they come out with no scratches is beyond a miracle! It's saved me time and my bank account a small fortune in replacement filters.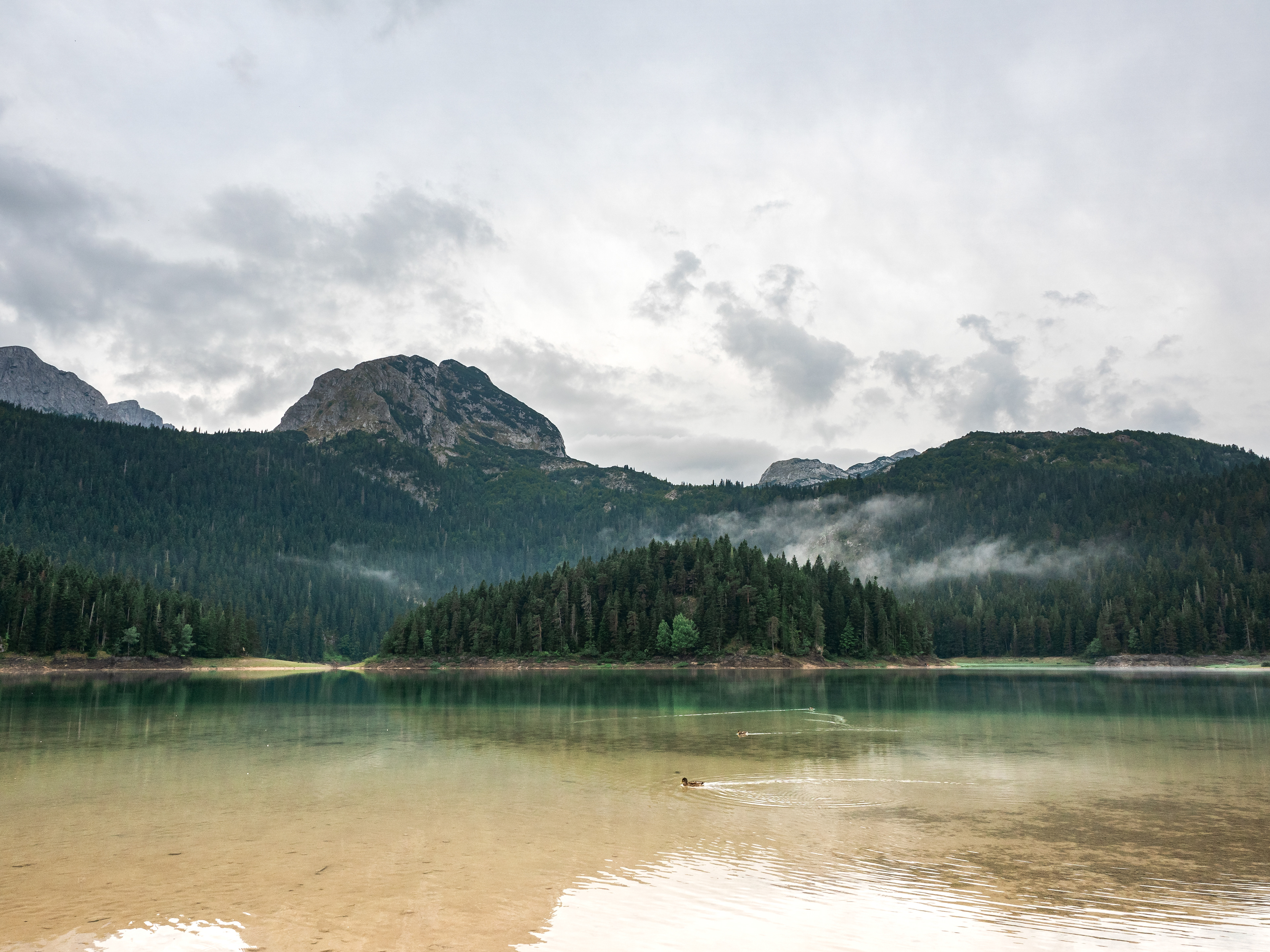 The pre-production Kase Wolverine Magnetic Circular Filter system had a graduated filter included in the set. This was a 3-stop soft grad.
Sounds useful at first, but being circular you have no control and fixed in position which is okay if your subject is 50/50 split with the sky and foreground. As the above demonstrates with a foreground and subject taking over 70% of the composition and the remaining sky. The circular graduated filters are some what redundant and will cause more problems than good.
Following real world testing, it was agreed between Kase UK and partners the graduated filter has little benefit in the Magnetic Circular Filter system.
How has my photography been affected over the past year without a graduated filter?
Very little has changed. My style of photography suits circular filters. I'm often travelling light, hauling kit up mountains and working in some pretty treacherous conditions whereby square filters would be an utter pain to use.
The Magnetic Circular filters have speed and practicality on their side, being able to snap an individual or stack of filters off within seconds and hide them away.
In extreme lighting conditions found around sunrise, sunset or shooting direct in to the sun has its challenges and I've found more thought has had to go in to place without a graduated filter. Exposure blending and taking multiple exposures to compensate the extreme light conditions has been a must in these situations but this hasn't been anything to call for concern for me. In fact it's had far great benefits for my photography and allowed me to experiment further in post. With the addition of Olympus's High Res mode giving me editable PSD files over several gigabytes I quickly found things were improving.
Of course this style of processing and photography isn't for everyone but most I've spoken too who have used and own the Circular Filter system find the benefits of the magnetics, speed and reliability outweigh the benefits of a graduated filters.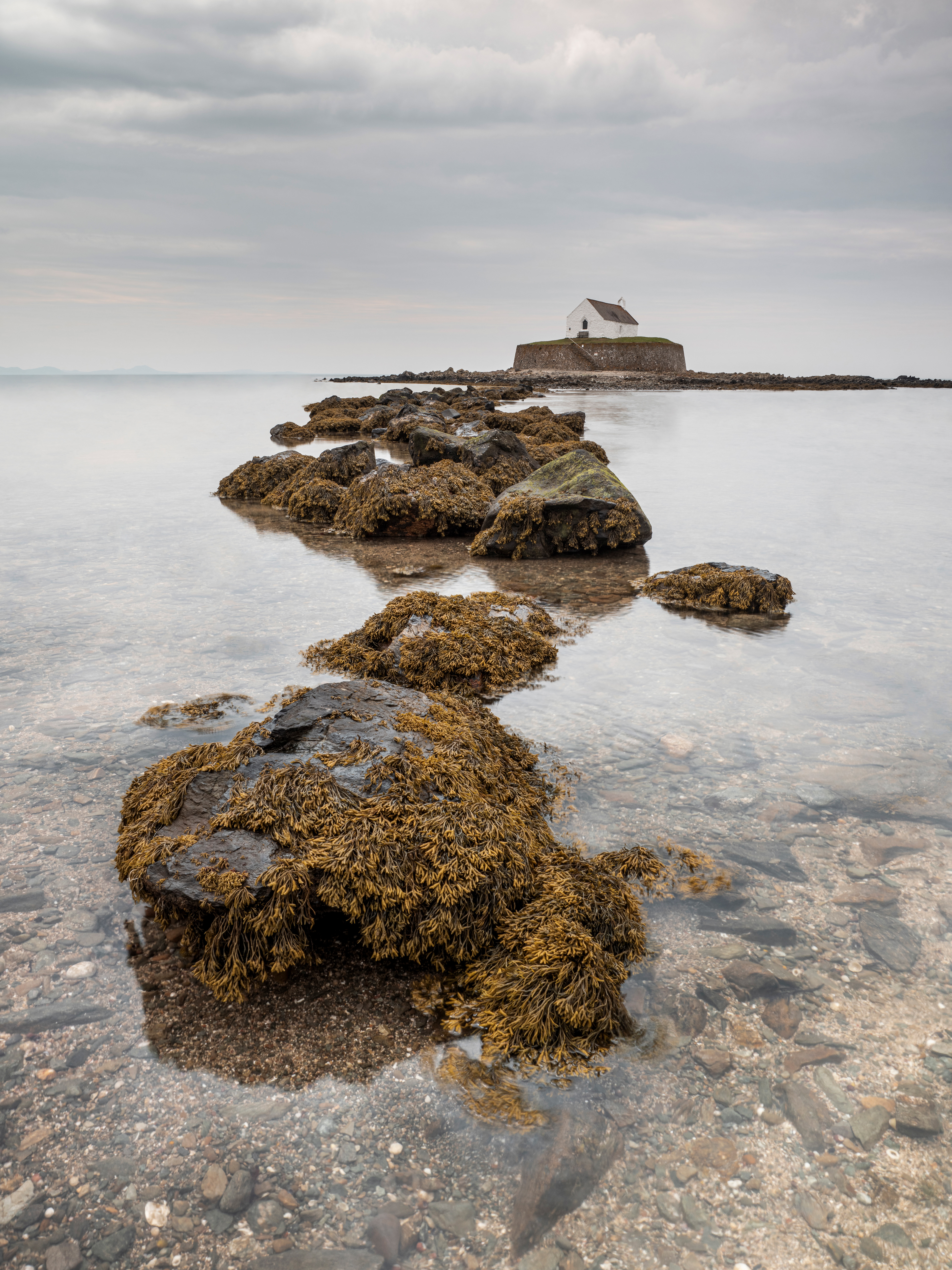 Beyond the obvious reasons in choosing the circular system for weight and size has been the benefits of Wolverine Glass. The Kase Wolverine Glass has been hugely beneficial from an editing perspective, the colour neutrality and clarity in camera has made everything easier to process, visualise and build, providing the best possible colours I need for my digital art and long exposures.
The argument and justification when filters do cast some magenta or cyan is to shift the colour balance in post. We've all been there, myself included but imagine not having to do this. In the year of using Wolverine glass I have rarely had to change out of Auto White Balance in camera and find problems in post.
In both the long exposures below and above. I am shooting with a 10-stop ND filter, CPL, camera is set in Auto White Balance and the camera could focus without the need to intervene manually.
Come post processing I have the blank canvas I need to adjust Hue, Saturation and Luminance as well as Colour Calibration, allowing me to manipulate the photo to what ever colour I want and not dictated by a sheet of glass in front of the lens.
Knowing I have that clarity and consistency in a small package makes my landscape photography easier to cover in any light and weather condition.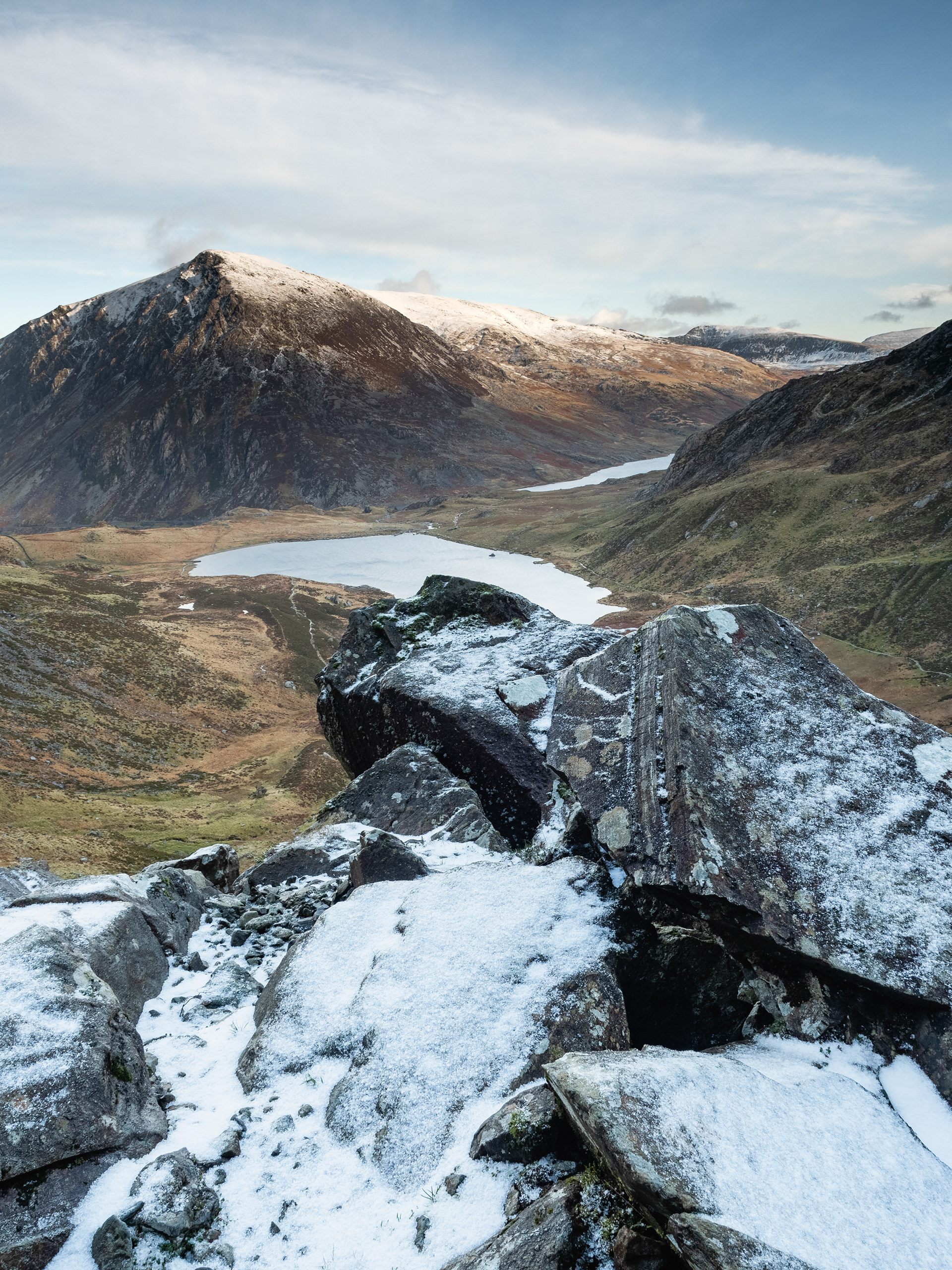 Lighter, faster, more compact and a filter set that can withstand the mountains and whatever the weather can throw at them. For me personally, using the Kase Magnetic Circular Filters I've had no regrets in moving to this smaller system.
The Magnetics have been faster and more reliable in poor weather, including sub-zero conditions and heavy snow. As they snap on and off with ease to the front magnetic filter element. It has removed the need to unscrew standard circular filters. The magnetics are also plenty strong enough and have yet to experience any issues with the cold or damp. The additional benefit with the Wolverine glass is they do not smudge and water simply beads off.
At first, when I moved back to a circular system I was hesitant as to whether I would miss graduated filters but no, finally moving to the Magnetic system last year was one of the best purchases in my camera kit for 2019. Unfortunately for Kase Filters, they have made such a good filter that withstands the elements I won't be needing to buy a new filter system for some time.
Transparency Notice: Please note that I am supported by Kase Filters UK and receive the products for free to review from Kase Filters and are returned after completing the review. The review is no guarantee of endorsement. I receive commission from sales through affiliate links on my pages. Any Kase Filters I own has been bought at a discounted rate by myself.