Olympus OM-D E-M1 Mark III real world review
I have been an Olympus user for many years and used several of their systems over the years. As an outdoors photographer, someone who regularly wild camps, mountain climbing, running and travelling. I require a lightweight and tough camera. For several years I used the E-M5 MarkII with M.Zuiko Pro lens which together is compact and more than versatile for todays needs. But, if you were to upgrade, is the new Olympus OM-D E-M1 MarkIII worthwhile? Is it worth the extra 100grams, are the features worthwhile or should I listen to the recent marketing and trends and head to Full Frame?
What this review won't be. This will not be covering the specification of the Olympus E-M1 MarkIII, if you wish to see the specs please head to the
Olympus website
to find out more. I will be sharing my experience with the new E-M1 Mark III as I take it out camping, climbing and hiking.
Exif from the below photo: OM-D E-M1 MarkIII with 12-100 f/4: ISO 100, f/7.1, 2 second, Handheld High Res mode, Live ND simulation (5 stops). No tripod, no filters.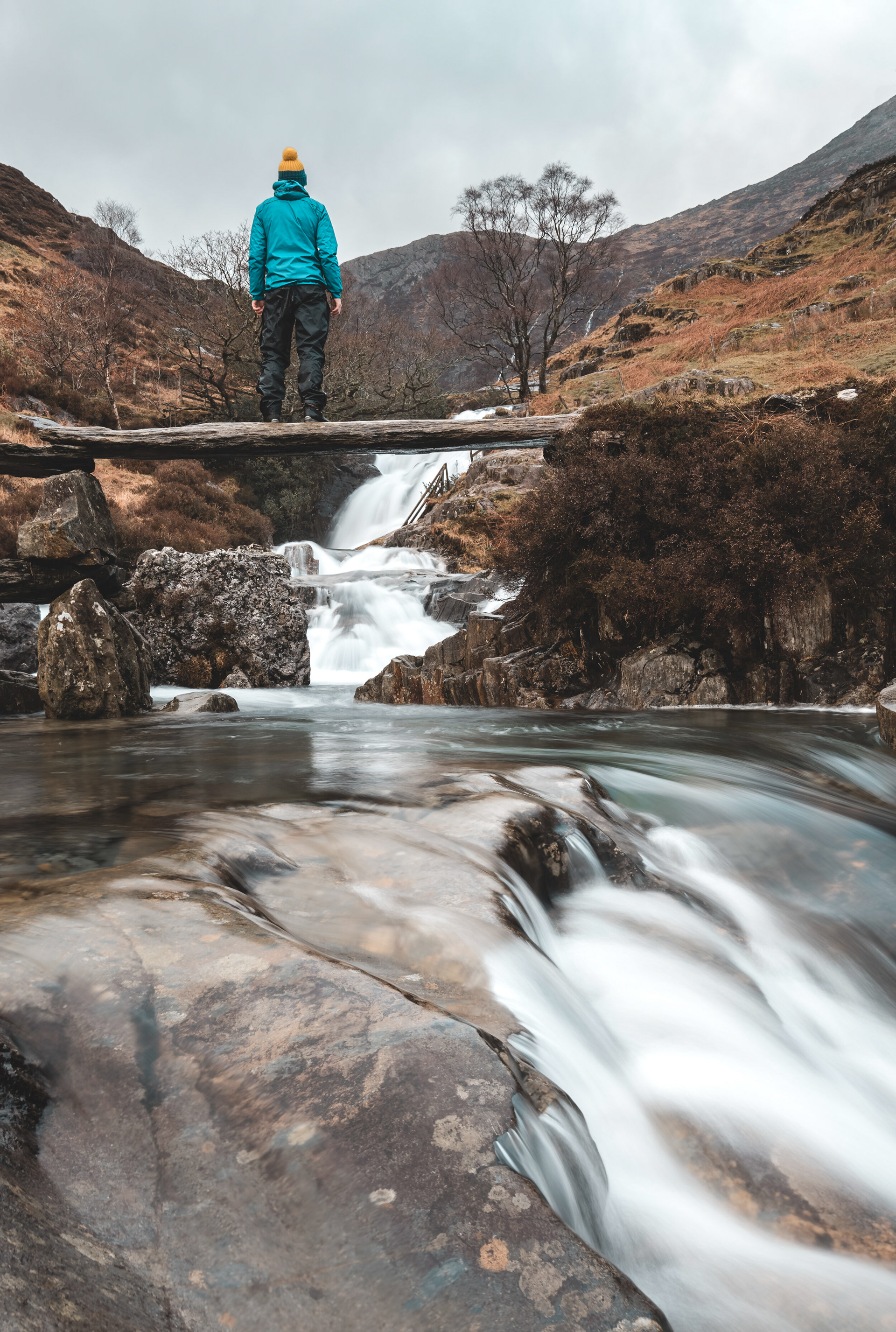 I was tired of the heavy, bulky weight of carrying a DSLR and large lens, having seen no difference between quality of Micro Four Thirds versus my APSC crop sensor I made a return to Olympus. With rumors floating about with a new
Olympus OM-D E-M5 Mark III
or even a new
Olympus OM-D E-M1 Mark III
about to drop, I was stuck in a rock and a hard place. Do I jump in now or wait?
Well to cut things short, the weather decided for me. On a workshop in Wales with heavy rain killed my DSLR. A DSLR which was meant to be weather sealed and built for these conditions. Bitterly disappointed, off the camera went to never return.
At this point I picked up the
OM-D E-M5 Mark II
with the
M.12-40mm
and
M.40-150mm Pro
lens to match the compact and lightweight camera. For 16 months the camera was perfect for hiking, mountaineering and outdoors photography. The proof is in the pudding as they say, where you can see in
my gallery
.
Even now, if you are looking to lighten your kit and jump in to Micro Four Thirds but don't want to splash the cash then this 5 year old camera
*
(At the point of writing this April 2020) I would highly recommend to anyone.
As a camera, it answered everything I needed. Ample quality with 16 megapixels and when needed the High Res Mode could give me 100MP files, add that it was lightweight and compact. To the point you can fit it inside jacket pockets and go unnoticed with this discrete camera. By this point you're likely thinking, why bother "upgrading" if the E-M5 Mark II was such a great little camera?
The
Olympus OM-D E-M1 Mark III
and the
OM-D E-M5 Mark III
both had a number of key features I had been longing for which would make my pack lighter and revolutionise how I would work. My end goal was to simplify my process and lighten my pack even further.
Improved IBIS
In body USB charging
Improved battery life
Features to help with low light and astro photography (Starry Sky AF
*
)
*Only with the E-M1 Mark III
Improved IBIS
Both the new E-M1 Mark III and E-M5 Mark III come with improved in body image stabilisation. The E-M5 Mark III up from the 5-axis to 5.5-axis (6.5 with sync IS).
As for the E-M1 Mark III it comes standard with 6.5 axis stabilisation and up to 7.5 axis with the
M.12-100mm f/4 Pro lens
with sync IS.
That is an incredible amount of IBIS to help and in situations I have been able to push 5 seconds handheld in poor conditions and still come out with razor sharp photos.
Not having to carry a tripod for mountaineering and long exposures in these regions was going to bring the biggest weight saving. Dropping some 1.5kg weight instantly and with the new 12-100mm f/4 Pro, as wonderful a lens it is. It's only downside so far has been it has made several lens redundant. I have since stopped using the M.40-150mm Pro as the overlap wasn't worthwhile having both lens in the bag.
No tripod and no telephoto, I have effectively reduced my pack weight by nearly 3kg.
In body USB charging
This obviously makes life easier, less batteries and bulk. This small change has meant I now only carry 2x batteries rather than 4 batteries for the E-M5 Mark II and the USB charger for the power bank.
Reducing weight by another 300g between batteries and USB charger.
Live ND simulation
This feature hasn't eradicated filters. The Live ND simulation is as the name suggestions, simulation and the effects are pleasing and hard to tell the difference between this feature and using a glass ND filter but the need for a polariser or I often have as back up and a must for video is a variable density filter. However, for mountaineering and long distance travel I no longer need to carry a 3, 6 or 10 stop neutral density filters and can leave these reserved for coastal photography. A polariser will remain as the effects can not be replicated in camera or in post.
Reducing weight by a further 300 grams.
Handheld High Res Mode
Connected with killing off a tripod. Having a 50MP Handheld High Res mode means I can be quicker to grab shots and get big raw files and capture the maximum detail needed for those special photos. Much like the filters now, the tripod and standard High Res Mode which boasts 80MP on a tripod can now be reserved for coastal photography, studio work and moments I need.
For the everyday and climbing mountains or hiking can be achieved with the lack of a tripod now.
Features to help with low light and astro photography (Starry Sky AF)
You may have noticed I skipped the improved battery life. I think that is fairly obvious what that offers in terms of upgrades and requirements.
Micro Four Thirds is known to struggle in low light, ISO performance is nothing to shout about. In certain fields Full Frame sensors is still king but the lines are blurring and any camera in the right hands of a professional and someone who knows what they are doing will great incredible results!
Improved ISO and low light performance with the Auto Focus system with the new Olympus Starry Sky Auto Focus feature now makes focusing on stars and objects during twilight a lot easier. Now this isn't a new feature to the market, but is new to Olympus. Panasonic has a similar feature and has done for several years: "Starry Night" setting.
Collectively between these extra in body features my pack weight has been cut by some near 4kg in weight. The additional features make it faster to shoot, quicker to set up, get in to positions and areas where by a tripod might be limited or restricted in use. In my world of mountaineering, camping and the outdoors.
Saving 4kg in weight is big. Really big!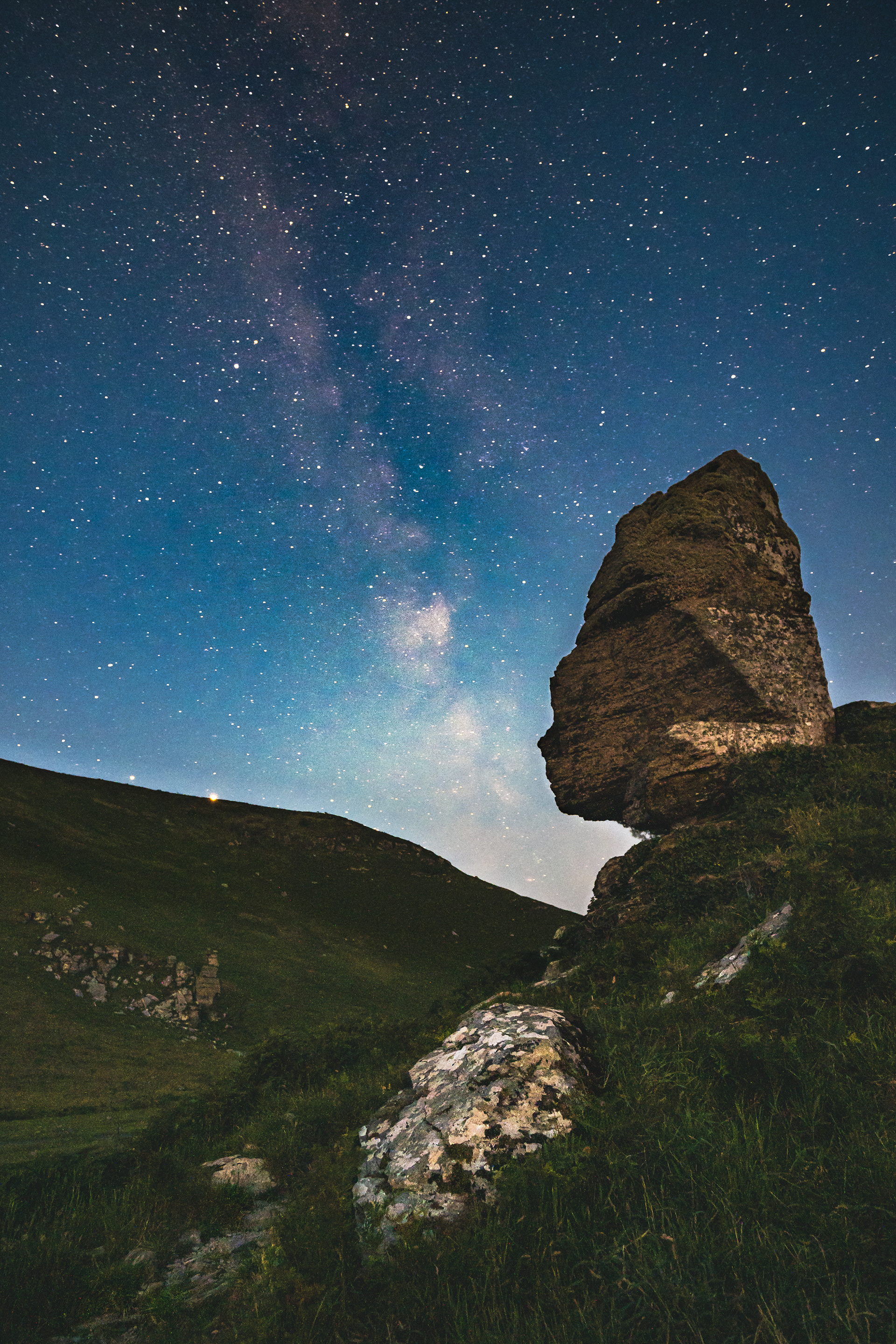 How has the camera and these new benefits been in the real world?
Unfortunately, brief. The camera dropped just before the UK lockdown so in terms of hiking in the mountains I have only had it out once, but in that one time it performed perfectly and as to be expected. Better yet, weather sealing is still too notch.
The lack of tripods, filters and using one lens made it a joy and super simple to photography in these regions and the conditions. Simplified and faster. No need to stick around by rivers setting up a tripod and trying to compose an image without the tripod being unlevel or moving in the fast moving water.
Look through the viewfinder, compose, adjust settings, hit the shutter button and pause for a few seconds, review the image. Carry on walking.
It's remarkable to think you can get handheld long exposures of several seconds in low light, even better when you don't need a tripod and the lack of this 1.4-2kg lug of weight.
I was hesitant to say the least having just one lens, having been used to carrying multiple lens to cover all my needs but with our 35mm challenge set for the trip it helped adjust and limit everyone to these creative limitations and how we adjust to make it work.
I did just this but didn't stick to 35mm... But, the 12-100 was ample lens needed for wide angles of rivers or capturing the bothy, through to telephoto range 70-100mm to capture the Carneddau ponies, crops of trees as they hang off the mountain tops or friends dancing about on mountain plateaus.
At no point did I miss or feel the need to go searching for that extra focal length.
During the lockdown, I have continued to use the camera to help with my mental well-being and creative work. Having the opportunity to try the Starry Sky AF in my back garden with Star trails and leaving the camera running for hours on end.
Both the camera running for this duration and focusing in the dark were both a breeze. The new Auto focus system crushes any predecessor and even in the darkness the camera continued to nail focus!
As for the stars, the new Starry Sky AF also nailed focus every time with sharp, clear rounded stars. Although only trying out the Live Composite mode and capturing our movement to get the star trails. The lines of the trails are sharp, no out of focus spots or blurred glow around the trails.
In the single exposures everything also continued to perform with nicely focused, round stars but the limitations of my environment and lens made the images lack luster. I live in a town, so light pollution and using an f/4 lens has its disadvantages. During the time of writing this review, I didn't own the 7-14mm lens.
Punching the ISO up I found no issues shooting between ISO 6400-10,000 with noise levels and grain to a moderate level, nothing to ruin a photo and several exposures and stacking would resolve any issues here.
Previously with the E-M5MKII I wouldn't dare go above 4000 let alone 6400 so vast improvements can be seen to low light performance and auto focus system as a whole.
Any full frame users thinking I'm hesitant to jump on the Micro Four Thirds waggon. Do a quick Google of Deep Space photography with an E-M10 Mark I and that will squash any thoughts you may have had.
To unlock the full potential of the Olympus OM-D E-M1 Mark III then purchasing the
M.Zuiko 12-100mm f/4 Pro lens
was a must. Tapping in to the new 7.5 axis stabilisation and one lens to rule them all and has practically remained on my E-M1 Mark III since day one it entered my hands. As a lens it covers everything, most photographers will need and want from a lens.
f/4 aperture however is slow and for those of us in to astro photography this isn't good enough, so I would suggest getting a faster lens such as the Olympus 12mm f/2, 8mm f/1.8 fish eye or the 7-14mm f/2.8 Pro lens. I mentioned previously the 12-100mm lens had a big cross over with my 40-150mm f/2.8, as did the 12-40mm f/2.8 lens, so if you are going to purchase the 12-100mm be prepared for a big cross over and whether you need certain other lens or need to reshape your kit, as I have now with the 7-14mm, 60mm macro and 12-100mm lens.
The big question is which one to buy? 12-40mm f/2.8, 12-45mm f/4 or 12-100mm f/4.
Here is my take on the three and it's obvious which one I opted for. (I own the 12-100mm).
The 12-40mm f/2.8 Pro lens is an amazing walk about lens and capable of everything from portraiture, landscapes, travel and astrophotography. Many users have commented it is front heavy but I personally never found this an issue. If you want a lens to do everything and compact then this lens is possible the best choice for you.
The 12-45mm f/4 Pro, I am yet to use this lens but is the answer to the front heavy feeling to the 12-40mm (Olympus listened to it's users and came up with an answer). This lens is lighter and smaller than the 12-40mm f/2.8 as it has no push/pull clutch and lacks a Fn button on the lens. It's also not as versatile and you will struggle to use this for astro photography but everything else, no issues plus better macro capabilities with closer focusing. It still retains the weather sealing and 'Pro' status sealing. Travel photographers and bloggers will love this lens.
Finally, the 12-100mm f/4 Pro. The big brother of the trio. Much like the 12-45mm lens, will struggle with astro photography but by comparison brings a breadth of extra features. The extra stop of stabilisation for one and the obvious larger focal range. 12-100mm, equivalent to 24-200mm with a constant aperture of f/4. This lens will cover everything you need and is great for video with that extra stabilisation. For me, not having to swap lens as often and having one lens on 90% of the time that covers everything I need was the perfect tool.
One year on with the Olympus OM-D E-M1 Mark III
It's one year since the Olympus OM-D E-M1 Mark III was released on the 28th February 2020. I received my shiny new Olympus camera a few days after this. So, as a landscape photographer do I have any regrets sticking with Micro Four Thirds?
After what can only be described as a pretty poor year for travel, landscapes and photography as a whole.
Not to mention, Olympus has now been sold too JIP and formally called OM Digital Solutions but Micro Four Thirds lives on.
So as a user of Olympus cameras for some time now, it's easy to see why it's all very doom and gloom with the future looking bleak. Fear not however! It's not all doom and gloom and you only have to look to the past with our pre digital era with film cameras to know life goes on. Cameras come and go and the future isn't all that bad. I say this whilst an Olympus OM-1 sits on my desk which doesn't require a battery or light metre to function. This film camera is nearly 50 years old. 50! And it still works with no issues.
As time goes by, we see new technology come and go and we as photographers all suffer G.A.S (Gear Acquisition Syndrome) from time to time. The shiny new Nikon Z, Canon RF, Lumix S or Sony Alpha cameras all pushing Full frame sensors and Mirrorless technology. Despite all this, I have no regrets still in picking up my Olympus OM-D E-M1 Mark III.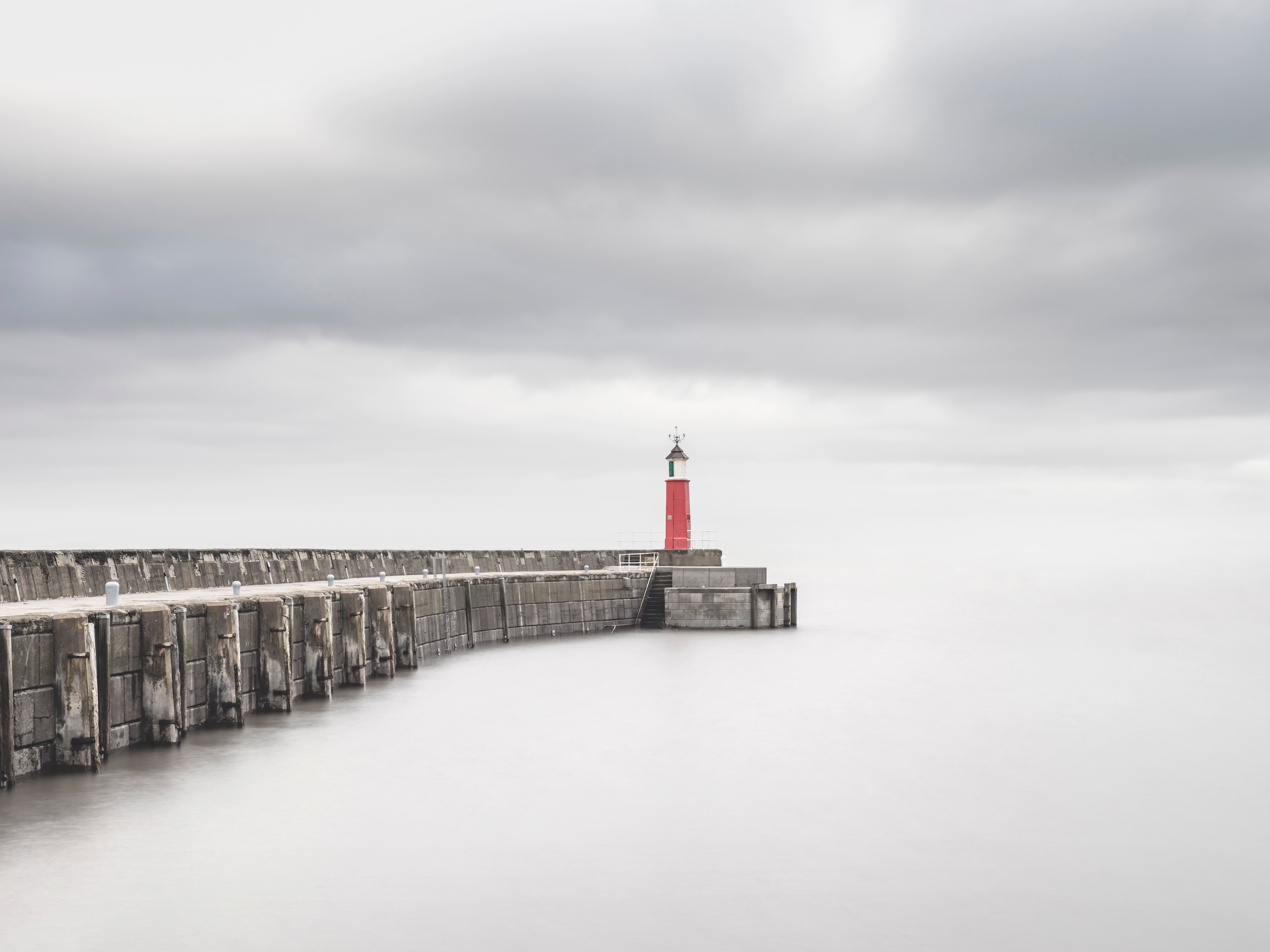 Simply because, this camera still delivers exactly what I need now. Lightweight, robust and cost effective solution for a photographer who is typically running up mountains and camping in daft conditions all year round. I'm still yet to see another system on the market, other than the Lumix G9 which can offer a full weather sealed unit with a weather sealed lens and drum up focal lengths of 14-200mm full frame equivalents at f/2.8 Aperture and weigh less than 2kg combined in a small bag.
Micro Four Thirds has always been up against full frame sensors. It was designed to be small to allow you to travel lighter, to enjoy moments, not things.
As a market we are driven by numbers. More megapixels, better image quality, more card slots and more video recording options that put the average consumer geared up to rival Netflix and Hollywood… 8k is fantastic, 100megapixels is great but for some 75% of users who use this kit will never push it beyond those needs, will post photos online which are 2,000px in length and compress on Social Media, never print anything as a large as a billboard, let alone an A3 poster, or record a Hollywood blockbuster in 8k because the monitor, hard drive space and physical computer cannot handle the processing.
Why are we so driven by numbers? Bragging rights? Showing off? It's easy to compare the camera market to that of the car industry. More horsepower, higher speeds, better looking cars. When some 90% of us just want to go Hybrid and save the environment and money.
Impossible to call it but over the last 12 months, I have only had one time when I think a full frame sensor will have helped. This was at night on a mountain in Snowdonia National Park and I had to push the camera to its limit. Every other time I have been shooting in all the conditions with snow, rain and low light. The differences between counterparts who shot similar photos using Full frame sensors were so minimal it wasn't worth caring about.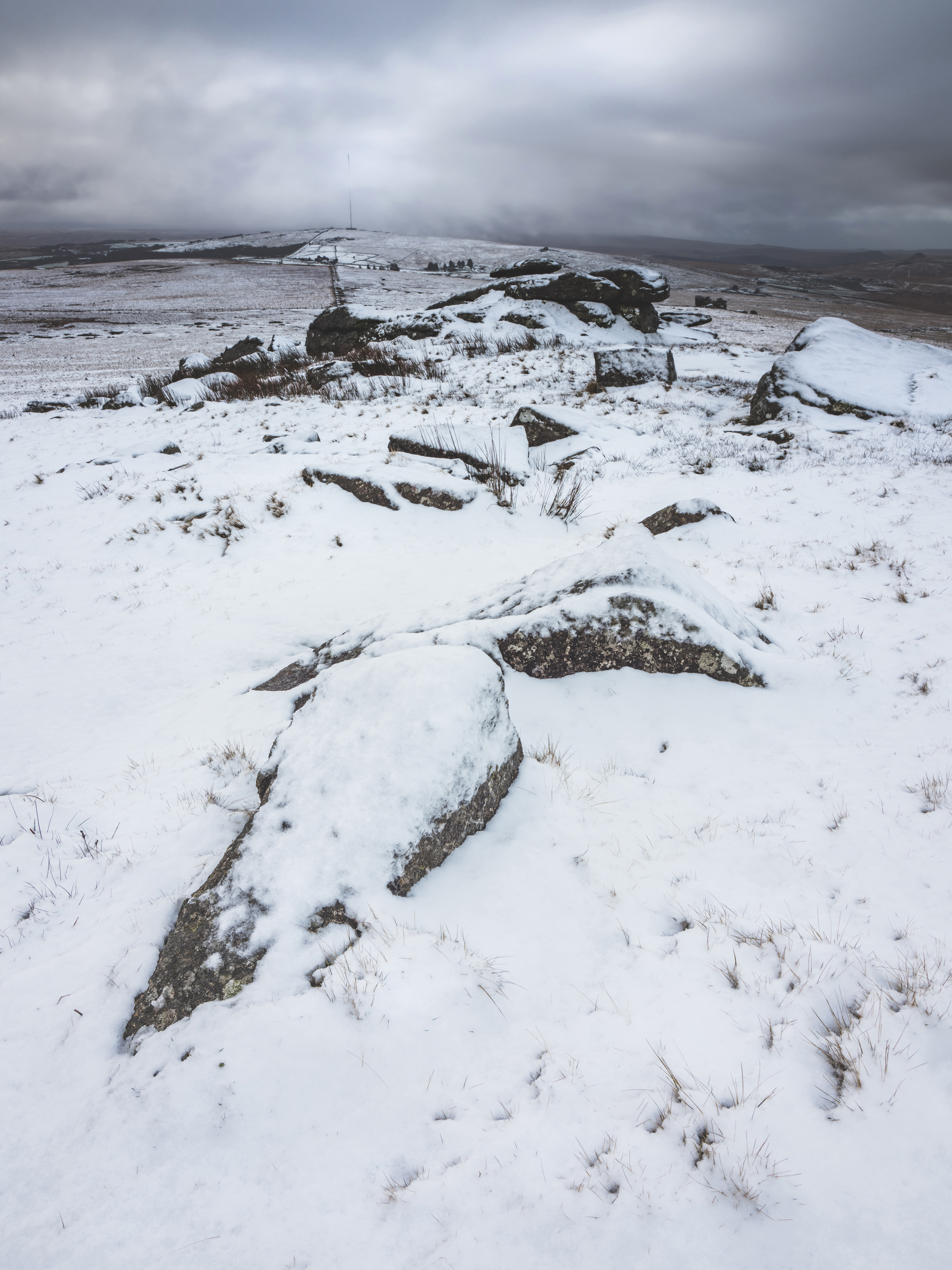 All I can say is, I love this camera and lens combination.
The Olympus OM-D E-M1 Mark III, 7-14mm f/2.8 and 12-100mm f/4 IS Pro lens have been a tank and been through a lot this last 12 months, despite gathering dust and sat idle during lockdowns. They've put on some serious miles and put up with a lot of poor conditions. With rain, snow, and lost count of the number of mountains the system has been carried up. Let alone the number of miles I've hiked with the camera.
With handheld long exposures of several seconds making a tripod pretty much null and void now. Starry Sky auto focus has helped a great deal when it comes to astrophotography. Above all, the superior weather sealing, size, and weight of this camera system has made it a dream for mountaineering and enjoying the outdoors whilst capturing what goes on.
I've tried lugging DSLRs and Full frame cameras up mountains previously and ended up hating the day or lacking the motivation to shoot. Some 2kg lighter and half the space required, I can leap up mountains with no concern and enjoy whatever hill I end up on with no concern about my camera not being able to capture the moment.
As OM Digitals latest newsletter is titled.
Collect moments, not things
.