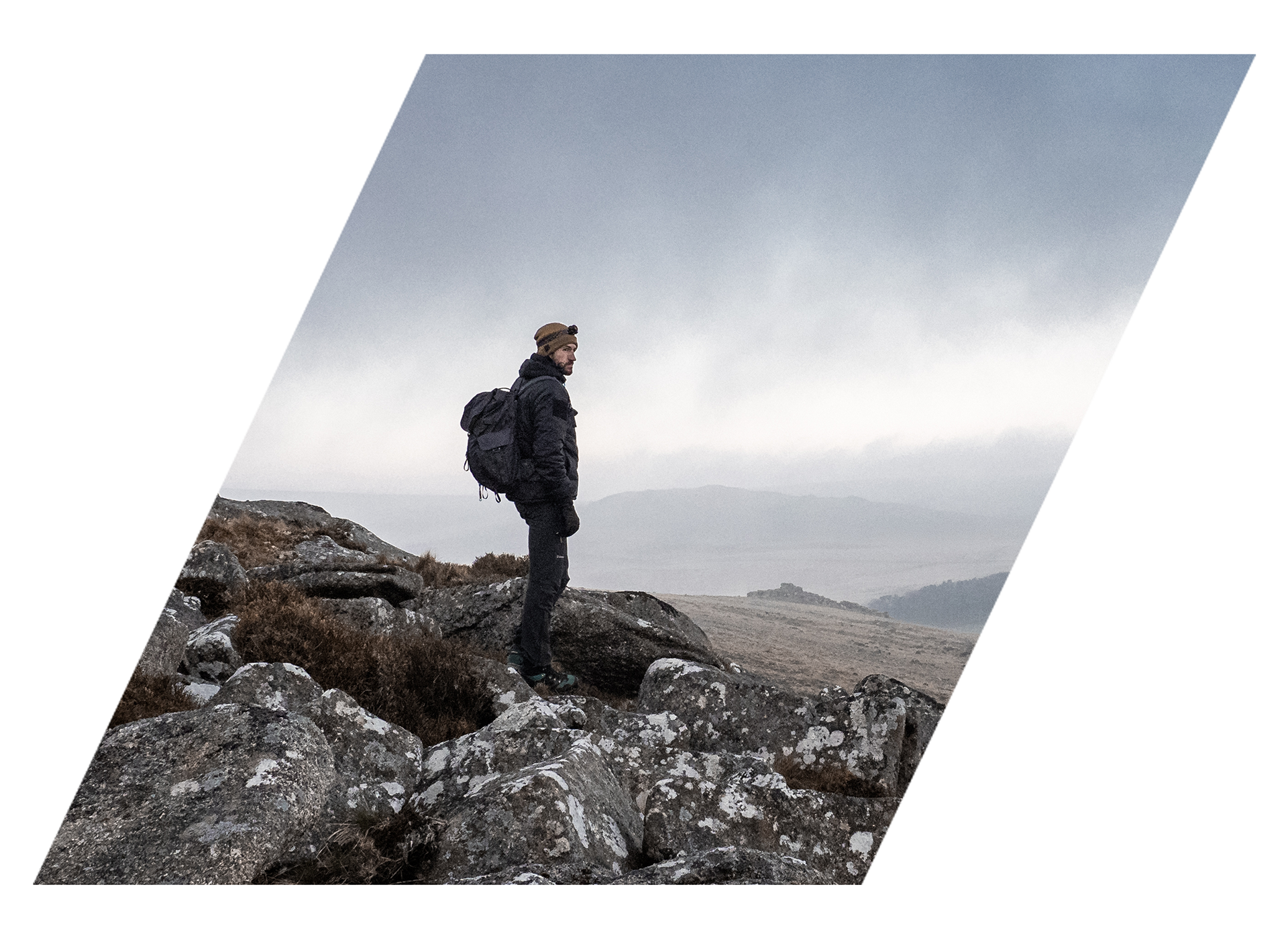 Matt Holland is a multi-award-winning outdoors, landscape photographer, and graphic designer based on Dartmoor National Park.
With an interest in the mountains and hills, long exposure photography and astro photography. Out all year round, whatever the weather capturing sunrise or sunset, the mountains and coastline, chasing Ultra Runners over mountain peaks, or testing outdoor equipment for the industry, and out on wild camping and mountaineering adventures, on foot, bike or by water.
Matthews' lifelong outdoor odyssey began with Scouts and Duke of Edinburgh Award across the UK. This segued into long distance hiking, camping and mountaineering combined with photography.
When not walking, he can be found camping, climbing, cycling, photographing, writing or designing.
Matt is the Head of Marketing for Kase Filters UK, Snugpak Brand Ambassador, Paramo Image Pro, and team member of North Dartmoor Mountain Rescue; and
Featured in Photography News, Creative Bloq, Digital Camera World, Digital Photographer Magazine, Amateur Photographer, Landscape Photography Magazine, Outdoor Photography Magazine and Practical Photography.
Fine art prints are made on Giclee photo paper and offer vibrant colours and radiant display. Prints are made to order, available from A4-A0 or custom sized, on canvas, framed or print only. Perfect for lovers of the outdoors, landscapes and mountains.
For every print sold 10% will be donated to Mountain Rescue.
Bring the outdoors, indoors.