The new Snugpak Arrowhead jacket.
I've had the luxury of using the new pre-production
Snugpak Arrowhead jacket
since September and had the opportunity to take the new Snugpak jacket and use it extensively through Autumn and into Winter. Snugpak state this is based on the International bestselling
Snugpak Sleeka Elite Jacket
aimed at professionals and military personnel, but how does this compare to the bestselling jacket? Has it been improved and is it worth the additional cost?
What Snugpak says:
"Based on our international best selling Sleeka Elite jacket, our new & improved Arrowhead jacket is the result of our continued design & development for military personnel & professionals. Combining our water-repellent Paratex outer material and exclusive Softie® insulation we've created a warm, breathable, windproof and lightweight jacket. The technical fit offers enhanced thermal performance, freedom of movement and includes a Softie® insulated detachable zip-off hood for added protection and warmth. Worn as a cold-weather mid-layer or outer layer, the Arrowhead is an extremely versatile piece of insulation."
How the Arrowhead differs from the Sleeka Elite Jacket:
Arrowhead = £130
Weight: 820g / 29oz (Medium)
Comfort Rating: 0°C / 32°F
Low Rating: -5°C / 23°F
Packsize: 29cm x 17cm / 11" x 7"
Fit: Technical Fit
Fully detachable Zip off hood
Exclusive Softie® insulation
Brushed polyester lined neck warmer for added comfort and warmth
Fold-out chin guard
Deep hand warmer style pockets lined with brushed polyester for added comfort and warmth
Hook and loop adjustable cuffs
Arm pocket with zip
Internal and external chest pocket with zip
Concealed YKK® front zip with fabric baffle behind
Supplied with a stuff sack with mesh bottom for easy compact carrying
Origin: Imported
Sleeka Elite = £89.95
Weight: 880g / 31oz (Medium)
Comfort Rating: -5°C / 23°F
Low Rating: -10°C / 14°F
Packsize: 26cm x 18cm / 10" x 7"
Fit: Relaxed Fit
Reinforced patches covering outer stress points on shoulder, elbow and cuff
Exclusive Softie® insulation
Elasticated drawcord-adjustable waist, neck/collar
Elasticated cuffs
Two-way YKK® front zip with insulated baffle behind
Outer YKK® zip pockets with flaps
Internal chest pocket with YKK® zip
Elasticated Drawcord-adjustable hem - helping trap warm air and aid insulation
Supplied with a compression stuff sack for easy compact carrying
Windproof, breathable & water repellent
Origin: Imported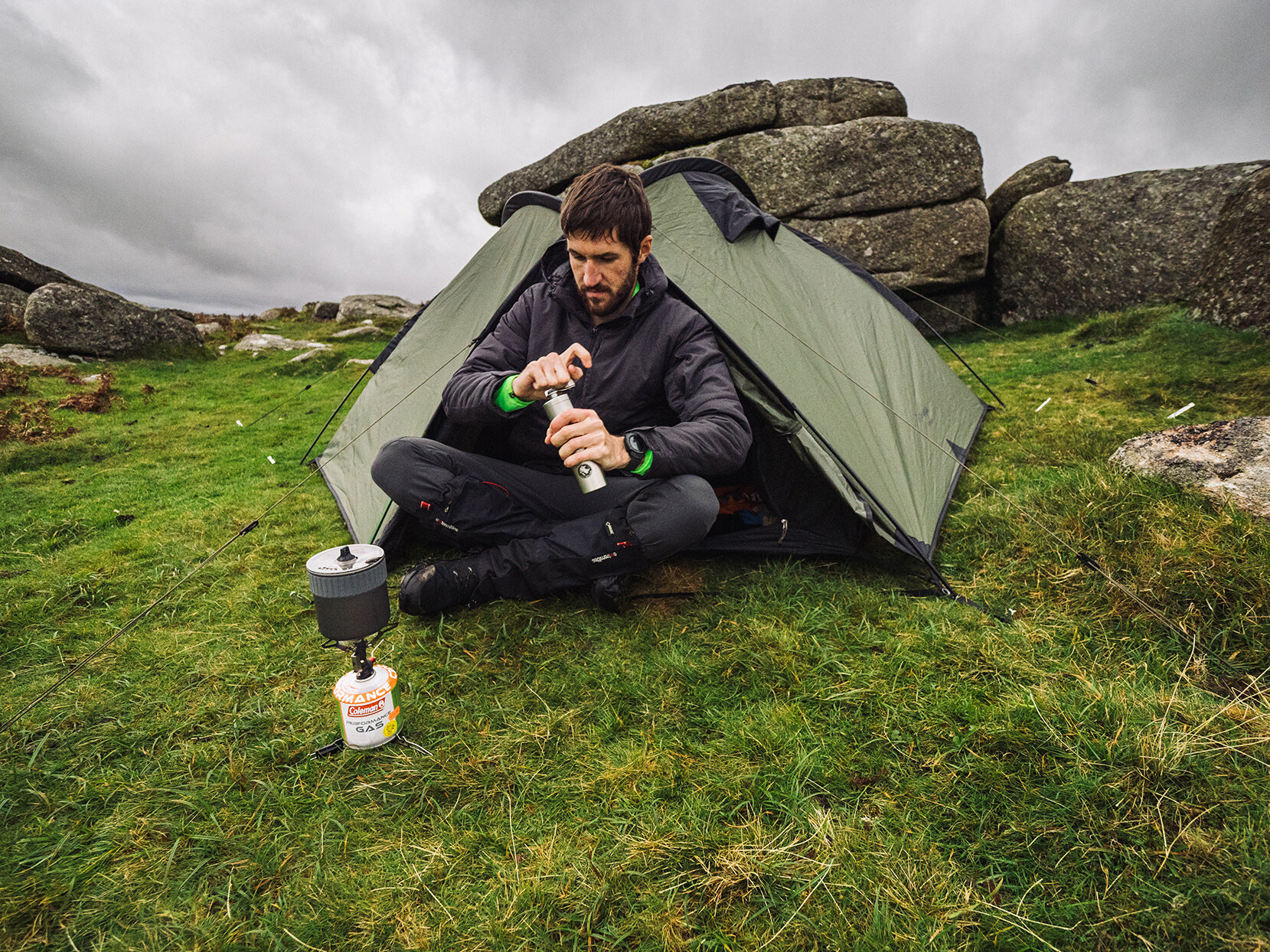 You may well be looking at the specifications above and wondering what has changed? Same material, same insulation but the Sleeka Elite has a lower temperature rating yet partially heavier. Well, the Arrowhead is vastly more practical, if you hadn't noticed the vast number of pockets, new zip hood and other additions.
For starters the Arrowhead is full of pockets, whereas the Sleeka Elite only has the three pockets. Two side pockets for your hands, which are not lined, as well as an internal zip pocket.
By comparison, the Snugpak Arrowhead jacket has five. Two for your hands, with brushed polyester to keep your hands warm. Arm pocket which is surprisingly large (I can fit my smart phone inside which is 6.3" in height. There is also a chest pocket, similar in size and lined with polyester, as well as an internal chest pocket. Equally as big. All of which are plenty big to fit smart phones, GPS, camera lens or a map inside.
Furthermore, the Arrowhead has a removable hood, which the Sleeka Elite doesn't have this option. In fact, it doesn't have a hood at all. For some this is preferred, myself included and after my first outing with the Snugpak Arrowhead jacket I removed the hood and it hasn't been attached since, but it's nice to have the option should I know I need one. The hood on the Arrowhead jacket comes right around the face, providing additional protection for the chin, with Velcro to hold down and has a neat little zipper on the rear to lock it in. Both of which are protected by the outer shell of the jacket. With straps on the front or back of the head to keep the lid of the hood flying off in any strong gusts. It's not a helmet compatible hood but should you use this jacket with a helmet, you can simply remove the hood all together.
Unlike the Snugpak SJ jackets, another popular range of jackets, many who have used the SJ jackets will know the hoods are flimsy and not up to par, when not needed you rolled the hood away in the neck, which meant a bulky neck, perfect if it was cold, however.
Further in comparison, the Snugpak Arrowhead neck is lined with polyester to keep you warm around the back of the neck. Which is perfect when you need to close up the jacket and keep the cold out.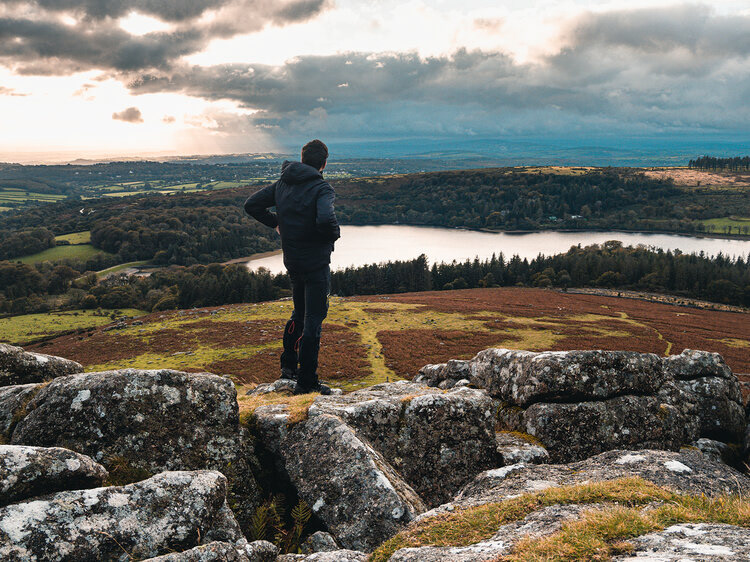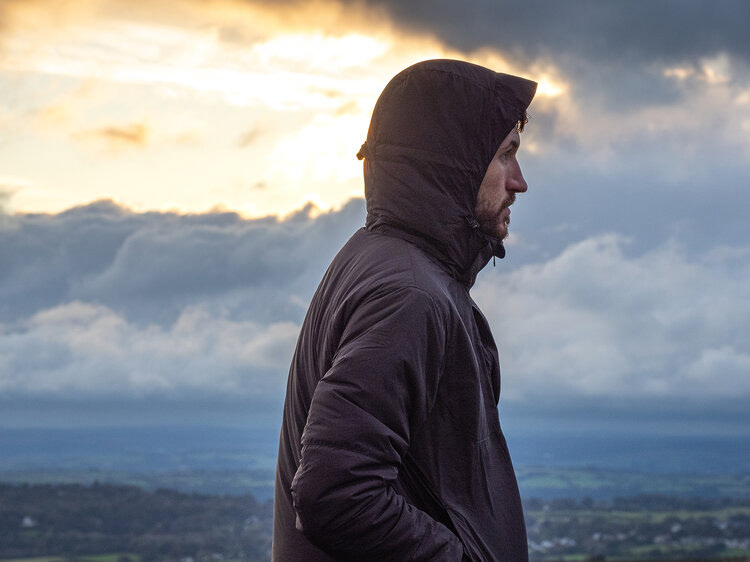 In terms of weight, size and compact. The Snugpak Arrowhead jacket versus Sleeka Elite is pretty identical, with the Sleeka Elite being slightly heavier by 60g in a medium sized jacket. By comparison to other Snugpak jackets, the Arrowhead comes in heavier versus the recently 2020 launched Snugpak Tac3 jacket which brings a brush polyester lining to the interior of the body. Similar again, the Snugpak SJ3 jacket is lighter. All of which have similar temperature ratings, and all hoover around the -5ºc mark, so picking what you want is somewhat confusing. However, none of which bad option and you'll are be happy with all of them. If I had to pick between the new Snugpak Arrowhead, Snugpak SJ3, Tac3 or Sleeka Elite. I think it would be hard torn between the Tac3 and Arrowhead.
Although the temperature rating for these jackets is similar, with the Sleeka Elite and SJ jackets rated lower. I personally find the temperature rating of the Arrowhead easier to work with and without the additional polyester lining. It's not just a jacket for winter, and with UK temperatures averaging anything between 15ºc to -10ºc between September to February. It makes the Arrowhead more versatile and adaptable to be used in combination with an outer shell and used as a mid-layer, or on its own or the outer shell itself. I could use this new Arrowhead all year. Cold summer nights when camping, Spring and Autumn as an outer jacket and in Winter as a mid-layer.
With the usual same properties that the Snugpak shell provides, these being windproof, breathable and water repellent. The Arrowhead is widely more comfortable for extended use throughout the year, vastly more practical with pockets and storage, addition of the hood as well as being hardy like most Snugpak products.
The only thing that makes me torn between the Arrowhead and Tac3 is that brushed polyester lining. The Snugpak Tac3 is excellent for a cold winter's day!
Like many Snugpak jackets in my experience, they can take some abuse. I'm not worried about squashing this jacket right down inside the supplied stuff sac and squeezing it inside the rucksack and flattening it further. Being synthetic based fill, means its more harder wearing and better suited to the UK conditions which are typically damp.
Having put some 300km in use with this jacket between September and the January launch in 2021, it's been abused, gotten muddy, through woodland, snagged on trees and thorns and yet to puncture the Paratex Micro outer shell fabric. I've also stupidly braved the weather thinking it wouldn't be too wet, only for it to get worse.
This is a testament to why I use synthetic filled jackets. Despite being wet and the outer shell dripping from the rain. I was warm and comfortable still and my base layer dry. When I was being more sensible and using a waterproof jacket, the Arrowhead jacket was a suitable mid-layer, providing good warmth when climbing Tors or mountains in the snow over the 2020 winter.
The outer jacket providing that much needed protection from the snow and ice. The Snugpak Arrowhead jacket providing the warmth and comfort I rely on from Snugpak. I personally wouldn't match this with Snugpak's Torrent jacket, but a lighter, thinner outerwear if you were to venture out climbing or arduous activities. The insulation from the Arrowhead, with another insulated jacket on top will leave you sweaty and too hot, creating sweat. Not what you want in winter conditions.
The Snugpak Arrowhead serves as the optimal protection both for some weatherproofing but keeping you warm, allowing you to regulate your temperature with layers.
In the conditions seen below, I am wearing a Snugpak Cool-max base layer, Snugpak Impact Fleece (Only with the jacket on the left), Snugpak Arrowhead jacket and the outer waterproof layers. In which, both waterproof jackets used provide no insulation purposes but only as a hard shell to prevent the wet.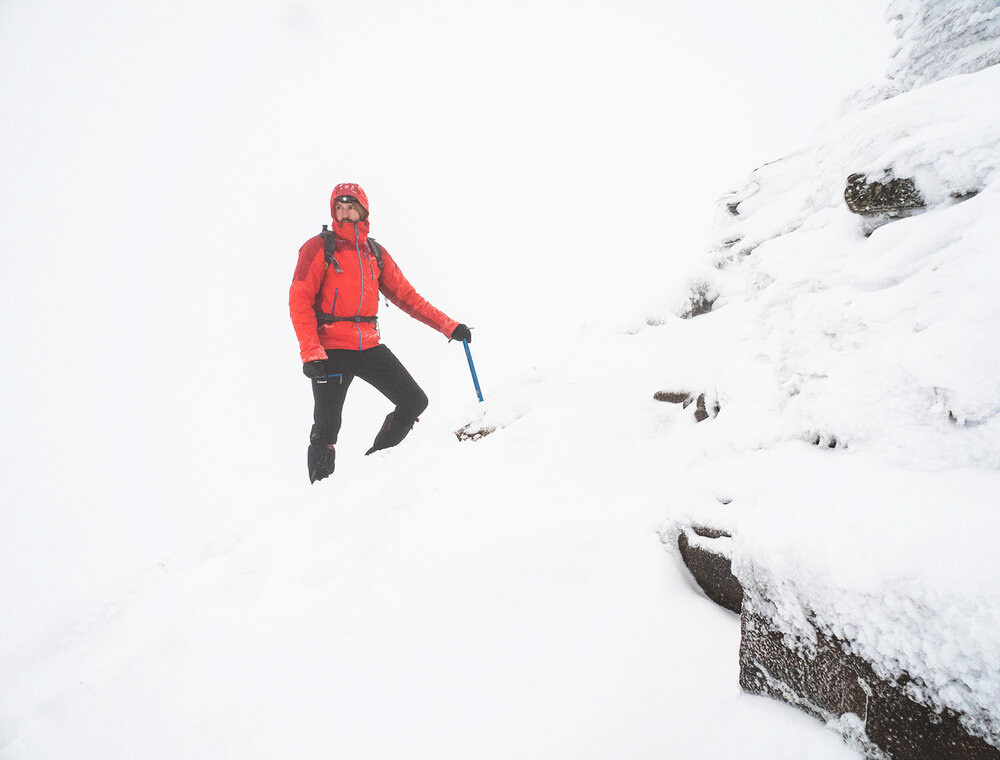 Regardless of its comparisons, the Snugpak Arrowhead jacket in my eyes is certainly an improvement over the Sleeka Elite, but compliments the newer Snugpak jackets, such as the Snugpak Tac3. The Arrowhead versus the Sleeka Elite is vastly more practical with use across the year, rather than just the colder months we see in Autumn and Winter. All whilst allowing you as the wearer to adapt to situations you need, a jacket that can be used not only as an outer shell, but as a comfortable mid-layer or simply on it's own. Many Snugpak users who will have the Sleeka Elite, Tac3 or SJ jackets might be wondering if this is worth purchasing or 'upgrading' too.
In terms of the direct comparisons, the Tac3 and Arrowhead are possibly two jackets that complement each other very nicely. The polyester lining of the Snugpak Tac3 makes it comfortable and warm in winter, whilst the Snugpak Arrowhead offers the practical, through year use you will need for the outdoors. Neither of them is the lightest jackets on the market, nor the most compact so if weight and compactness is something crucial for you, then the older SJ jackets are a worthy purchase over the Arrowhead, but it comes at a trade off with a poor hood and temperature ratings better suited for Winter alone. I would opt for the more practical and versatile jacket, the Snugpak Arrowhead.
I've found the Snugpak Arrrowhead very versatile and widely more practical and extended use versus other Snugpak jackets. It's various pockets which are fleece lined allows you to go lightweight and not always require a rucksack for day walks. Further which, the fleece lining is warm to the touch and does an excellent job at keeping your hands warm, should you forget the gloves.
Comfortable to use and wear as an ordinary jacket on it's own for walking locally, down the highstreet or village shops, to comfort and use climbing hills and mountains, whether they be covered in snow or thick with mud and deluge of rain. The improvements and update from the Sleeka Elite might bring an additional cost but the updates make the Snugpak Arrowhead jacket a widely more practical and modern jacket for all who enjoy the outdoors and want a viable option for both casual and more strenuous activities.
Transparency Notice: Please note that I am a Snugpak brand ambassador and receive the products for free to review from Snugpak or to use for marketing purposes. The review is no guarantee of endorsement. I receive no monetary gain from Snugpak from the reviews or content created.