Snugpak Endurance 40L Rucksack review
Snugpak are renowned for building solid, military grade, shelters and sleeping bags and in this classic offering, the Endurance 40L they keep the military theme present with a tough and heavy duty pack that will stand the test of time. It's not the lightest of packs but it is certainly strong and can pack a lot. A great rucksack for all levels for a multitude of activities.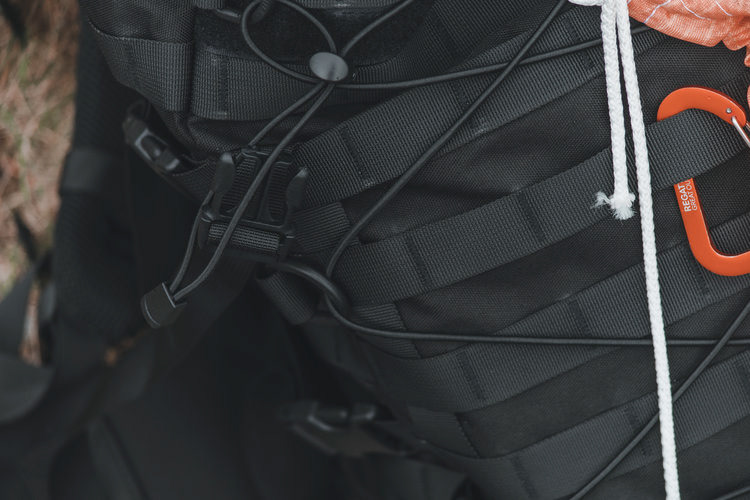 The Endurance is one of our 40 litre rucksacks, and is well-named! Made of 600D Heavy Duty Nylon, it's reliable and durable with a waist strap for security and padded, adjustable shoulder straps for extra comfort with over 150 MOLLE attachment points.
Weight includes everything = 1400g
Tough, durable, lightweight and tough.
Compatible with most hydration bladders.
Fully compatible with MOLLE for easy integration into your existing loadout.
Fully padded straps for extra comfort.
Volume = 40 Litres of storage space.
Velcro® Strips for Flag & Unit patches as well as for Name and Rank tapes
Padded shoulder straps with an adjustable sternum strap
Hydration System compatible
Over 150 MOLLE attachment points
Tough, 600D Heavy Duty Nylon
Velcro® Strips for Flag & Unit patches as well as for Name and Rank tapes
Dimensions
48cm(H) x 32cm(W) x 22cm(D)
19"(H) x 13"(W) x 9"(D)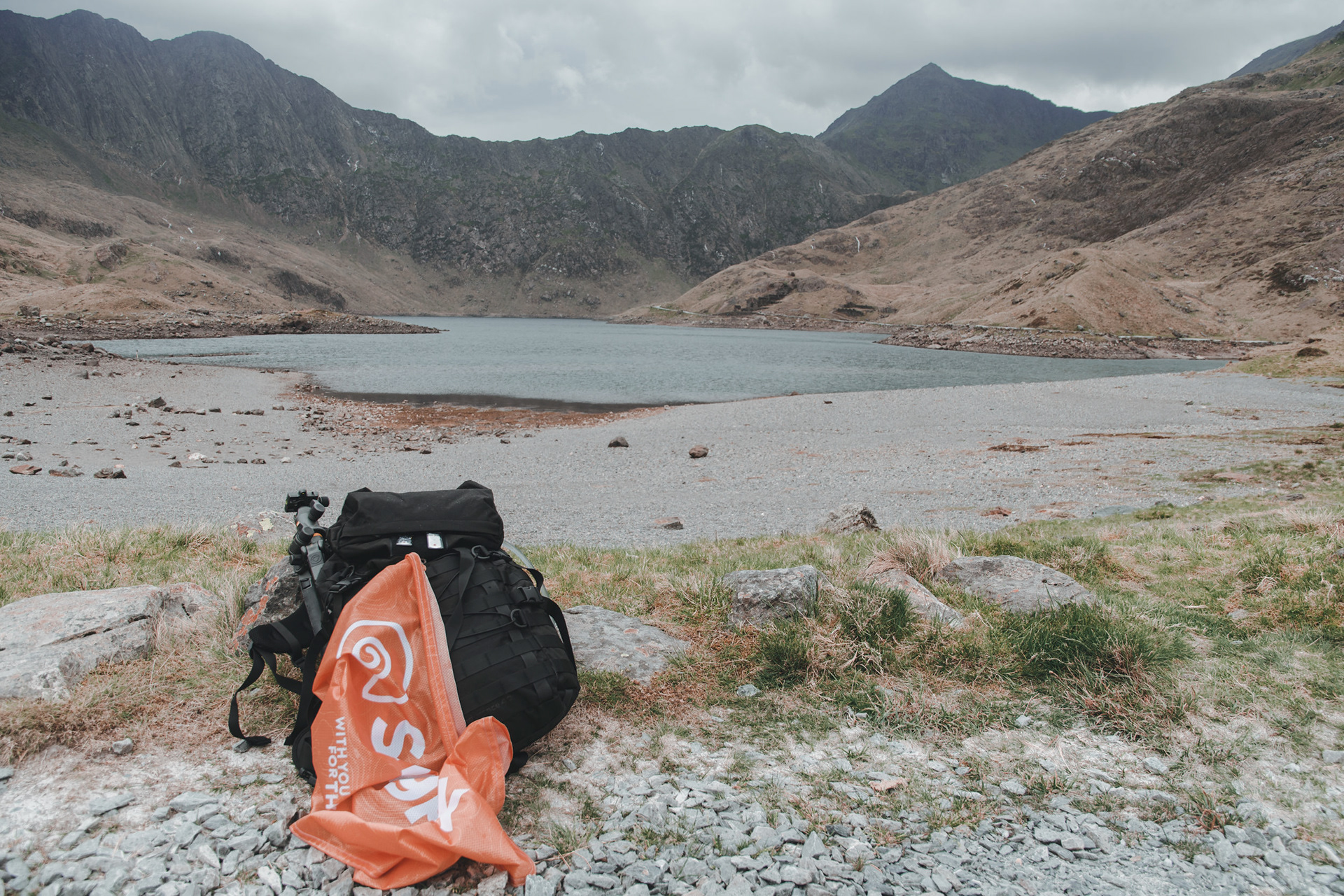 The Endurance 40L rucksack is a classic rucksack from Snugpak which is styled around the traditional military rucksacks.
Let's get the one poor point out the way first. The rucksack doesn't come with a waterproof liner although it has the pocket at the base of the bag. Does it need it however? Not entirely, the bag is made from 600D Heavy Duty Nylon material which makes it waterproof, however if you are going to go wading through rivers up to your neck or sit in the rain for 5 days then a cover will be needed which you can buy separately from Snugpak for £15 approx. 
The only other feature the bag doesn't come with is hiking pole or ice axe loops, but these are very easy to make yourself on the Mollie webbing on the exterior of the rucksack. For walking poles, I used some of my para cord and looped this around the top and bottom on the Molle. This kept the poles very secure and were quick to release when I needed them. 
With the Molle strapping not only is it a statement/style it also makes the bag very adaptable to a lot of scenarios. Attaching a tent, tarp, solar panels, walking poles or whatever you need. The webbing allows a lot of freedom to customise.
I had several comments about the bag regarding its size, generally how good it looked and how much you could fit in to a 40L rucksack. Its surprisingly spacious and you can fit a lot inside! I could fit my three days camping kit and photography equipment inside and still had wiggle room for more.
Typical base weights varied up to 7kg but overall the full pack would weigh 13kg with water, food and camera. The pack has one entry point at the top which is closed off via a draw string, allowing plenty of access and room to pack kit. On the lid are three zipper pockets, two below the lid and one large above. The larger pocket on the outside allowed me to fit a jacket, food and any small items I would need quick access to.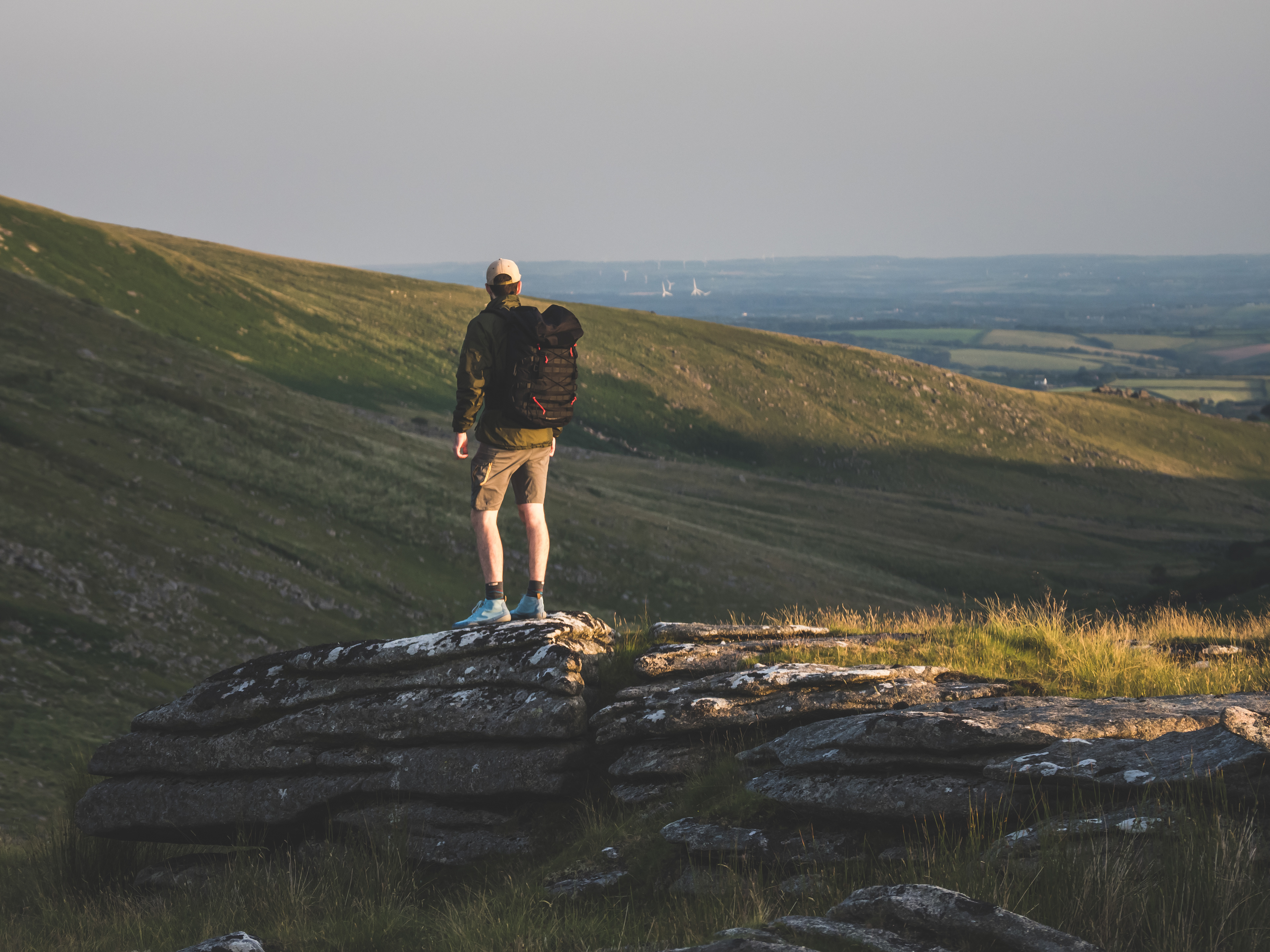 The two pockets under the lid could comfortably fit papers, maps and compass inside for safe keeping. One of the pockets has a clear cover so you can see inside, better for electronics and a phone if you need to open the lid and see what is going on but keep the electrics protected from the weather. In addition to the lid its lip would stretch to accommodate the size of the pack and this would stop water from getting inside. Very handy if you're not particularly good at packing and you end up with bulges across the pack. 
At the back of the pack is a universal hydration point so you can use any bladder pack. The hole is a little small but I've found this is the case on most packs now, so I typically fed the tube through the main access point of the pack and over my shoulder. The side of the pack has two deep pockets, perfect for carrying bottles, tripods or tents and along the side it has two straps to tighten and hold the kit in place ensuring it is secure and not going anywhere. However, be careful not to over fasten as the bag can tear as I found when I over tightened the tent to the side but this is an easy repair to make and some of stitching gave way on the loop.
You can fit a lot inside this pack and for this reason it is easy to overload. As I test I kept packing and managed to get up to a whopping 24kg! This is not only stupid to go out with a pack weight like this it's also going to be very uncomfortable. Some due care and attention to your kit is needed to ensure you don't overload. Yes, the pack was easy to overload and get up to that weight but it was still wearable. The huge padded shoulder straps and hip belt really work a treat and help to reduce rubbing and increase the comfort during wear.
One feature I like about Snugpak rucksacks is the velcro tags on all the straps to reduce the length. It's very annoying with this flapping in the wind so it's nice they've continued this feature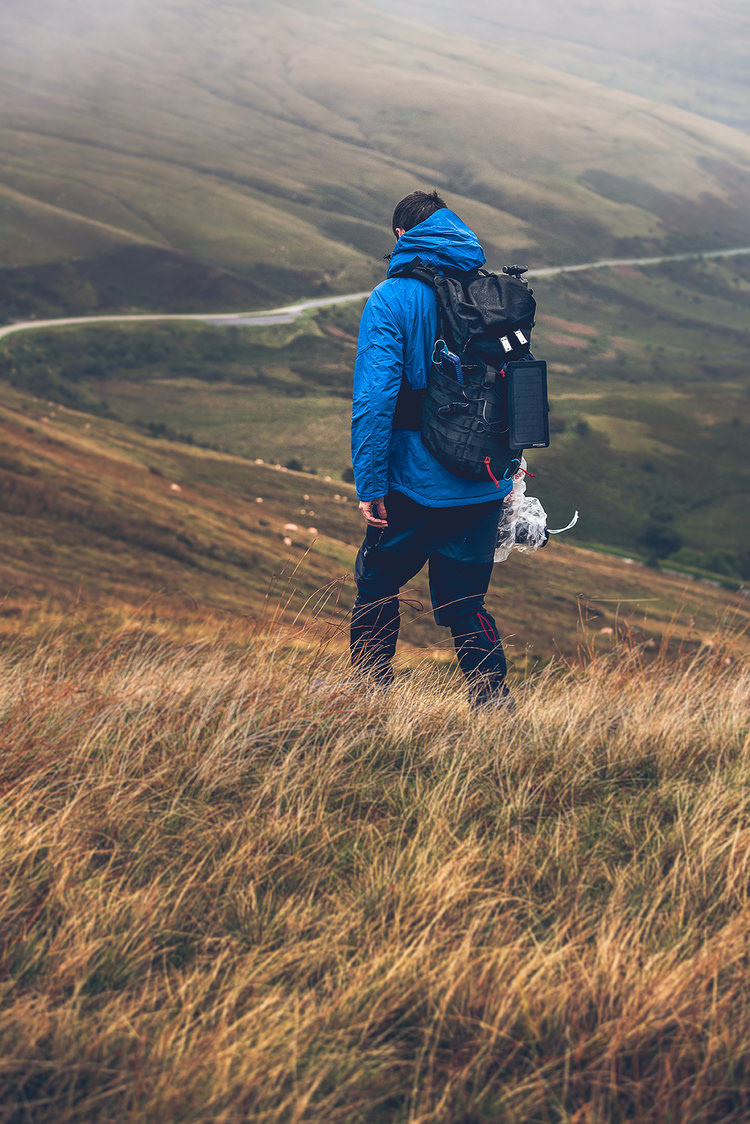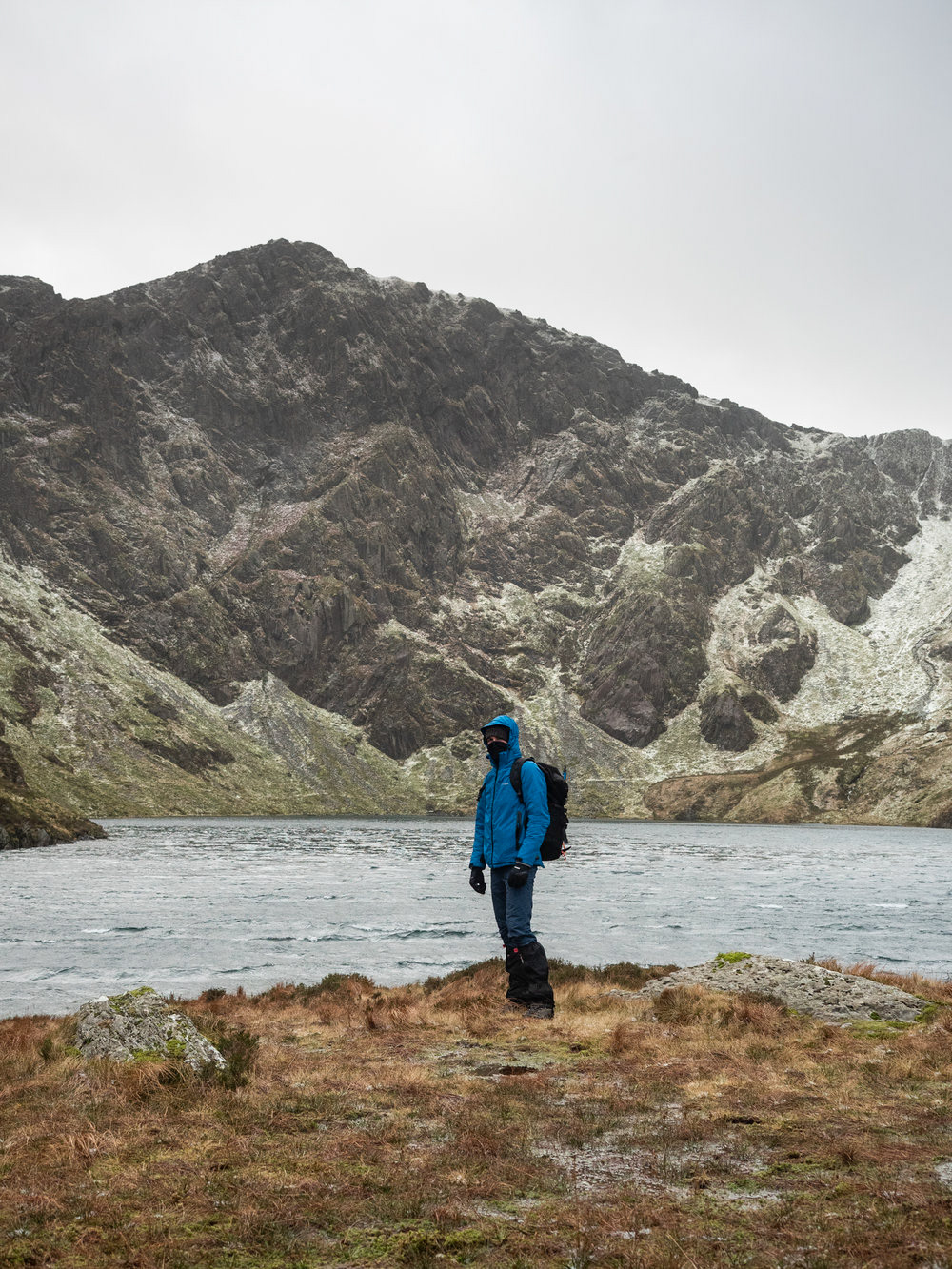 The Endurance 40L is incredible durable and tough. I don't tend to take good care of my kit and throw it on the floor, roll it around and I'm not overly fussed if it gets dirty.
At no point during the time with the rucksack did I feel nervous about dropping the pack to the floor with camera kit inside. Yes, the kit inside is padded and within its own insert or dry bag but knowing you have a tough exterior eases your mind greatly and ensures it is safe and secure inside. In poor weather the pack remained dry inside which is what you need from a pack for the outdoors. A few tears here and there but nothing to cause concern about the integrity of the overall pack or safety for the kit inside.
During the heat the pack wouldn't rub on the hip or shoulders and remains taught and fixed in position despite the fairly heavy load, even off centre with a tripod one side and a tent the other. When you lighten the pack to use for a day use you can feel more of the weight. At 1400g it's not a heavy pack but it's not light either and certainly emptying it for a day pack isn't ideal for the pack.
Due to its size and how much it can carry. The pack sags when emptied and you can feel how bottom heavy it becomes when the kit drops - Once you put a camera, lunch, water and a jacket inside you would notice the odd shape and structure the main pack had but by no means was it uncomfortable to wear like this and the padding of the shoulders would take the burden but it's worth keeping a close eye on your lower back if you have particular problems here.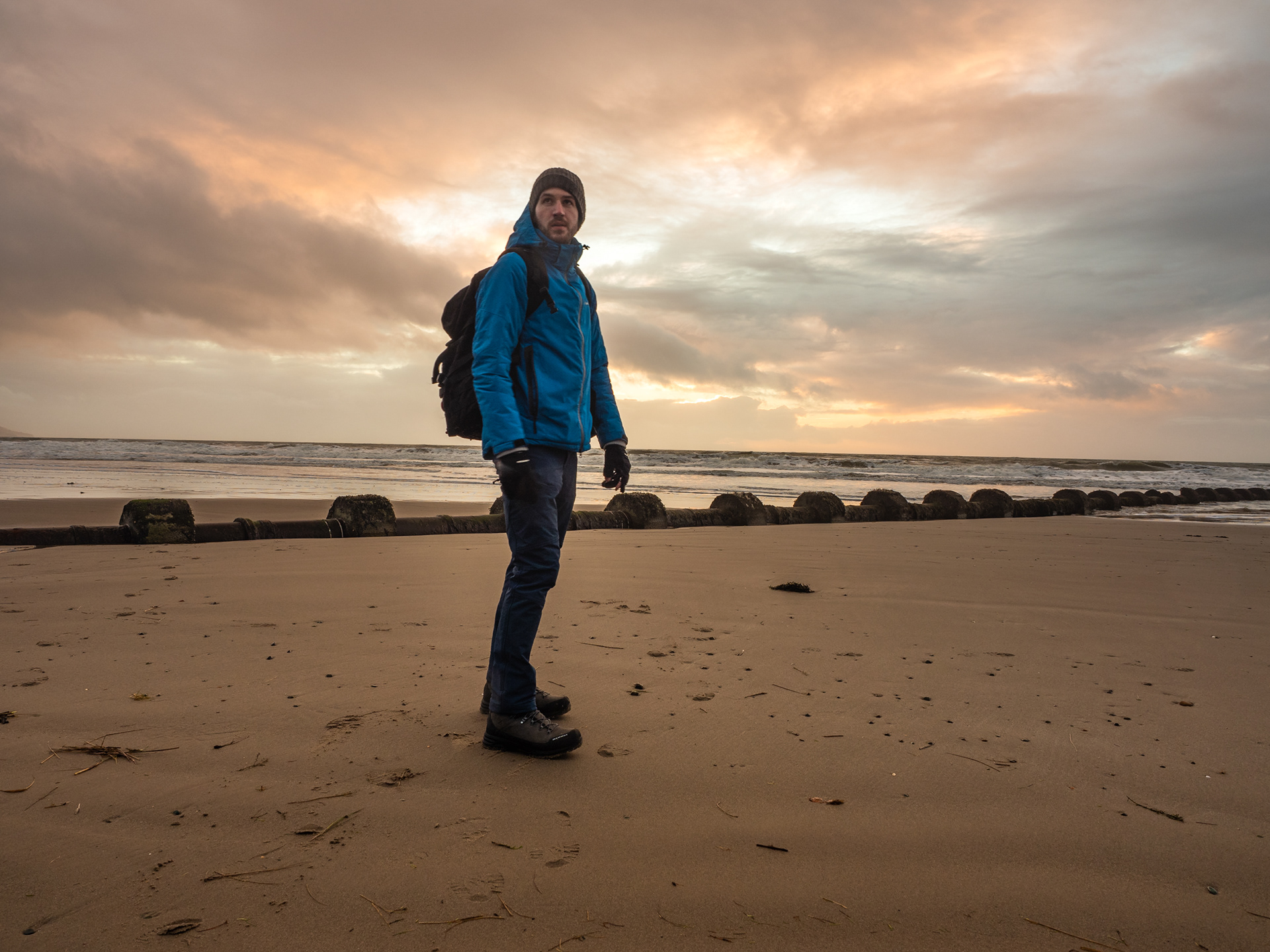 The Endurance 40L is a tough and surprisingly large pack that can carry and hold a lot. With Molle webbing its customisable and you can fix many items to the outside to keep at hand as well as the large lid you can have a lot of items you would need within seconds.
What I particularly liked about the pack was that it is only a 40L but you could continue to use this through the year in any condition or environment as you can pack so much inside for a 40L. It's a rucksack that you can rely on and get the job done! Climbing a mountain, camping, hiking etc you can do it all and know you aren't limited to what you can pack.
Although it lacks a waterproof cover the tough exterior heavy-duty nylon really does the job and if you are in need of a cover, Snugpak do sell them. In all for this pack being £85 it's a good price and it's a pack you will certainly get years of use out of.
Transparency Notice: Please note that I am a Snugpak brand ambassador and receive the products for free to review from Snugpak or to use for marketing purposes. The review is no guarantee of endorsement. I receive no monetary gain from Snugpak from the reviews or content created.