Snugpak Scorpion tent review
The Snugpak Scorpion 2 tent has been a go-to for me for a long time now. Ever since my Duke of Edinburgh Gold expeditions, it's always been a tent I've used as back-up, support, solo adventures and for camping trips where I'm not reviewing and testing other kit/tents.
So, this might be somewhat biased as I love the tent but I will do my utmost to keep it fair and highlight the good and bad points.
Bad points makes it sound like there is a big underlying issue which if it is my go-to it clearly can't be bad. Perhaps niggle points is a better perspective.
Anyway, enough of the waffle. Let's jump in.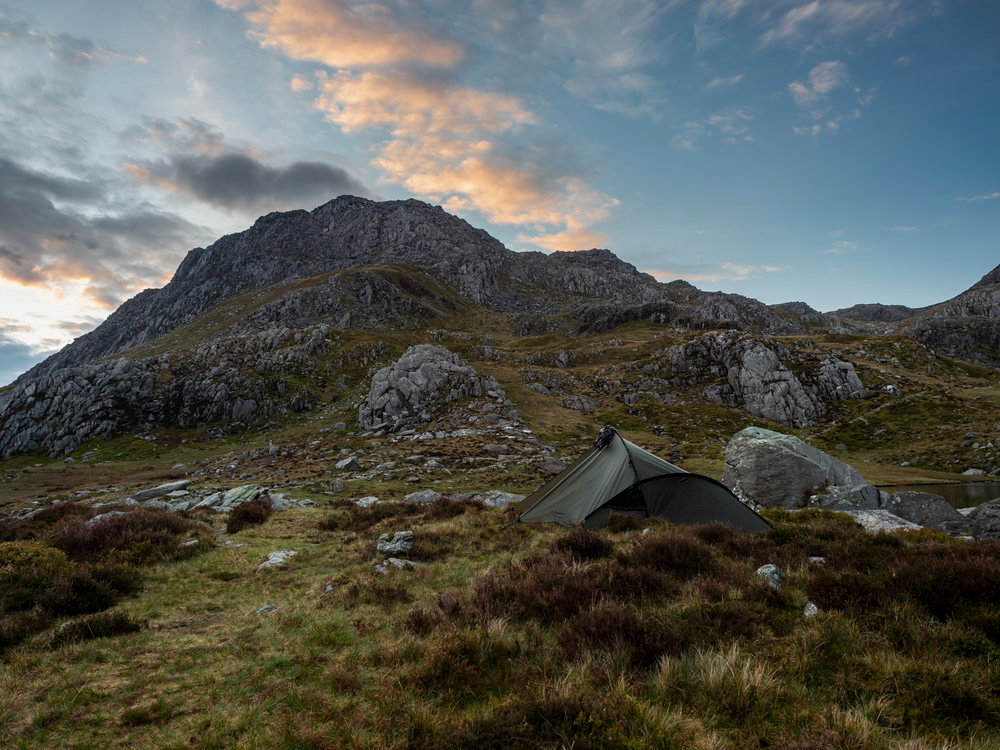 The Scorpion 2 by Snugpak® is stalwart two-person base camp and expedition tent when a semi-permanent camp is required. The Scorpion design is a 'Fly-first' pitch tent that allows a quick and easy set-up in difficult and remote areas using an opposing pole design, protecting you all year round from severe weather conditions. The Scorpion 2 is a true tried and tested favourite of mountaineers, climbers and campers. The tent has impressive floor space, creating ample room in the main compartment for two people in a top-toe sleeping arrangement and also creating a spacious front porch, perfect for storing all your equipment. In an emergency, the Scorpion 2 can accommodate up to six people sitting down.
The Snugpak® Scorpion 2 is an easily pitched, angled profile tent with an extremely small packsize and a mere trail weight of around 2.24kg. Accompanied with DAC ® Aluminium Poles, it is designed not to take up valuable space and weight in your pack. When travelling on fast and light ventures, the tent design allows individuals to keep different components in each of their packs; this spreads the weight across more than one person. The Scorpion 2 is ideal for base camping and expedition use with the
Softie® Osprey 15 Sleeping Bag
.
A spacious two-person tent, the Scorpion 2 will shelter you from the worst four-season weather, with an impressive 5000mm
hydrostatic head
PU Coated Fly sheet, taped seams and a No-See-Um Mesh Mosquito Net, the Scorpion 2 will keep out the bugs in the summer months and the rain throughout the rest of the year.
Condensation
build-up is also at a minimum with the addition of multiple ventilation channels. The Scorpion design is the perfect green, allowing you to fly-pitch your tent with minimal environmental impact to the surrounding areas.
When ventures and expeditions last more than a few days, and with more people joining you, or if a semi- permeant camp is required, the Scorpion 3 has ten internal pockets for safe storage of everyday items, allowing equipment to be at hand at the end of a long day, or over-night when creature comforts can unpack. The design also incorporates a hanging loop for lights and accessories once you have settled for the night.
Hydrostatic head (HH) is a waterproof measurement of a Shelter's material's coating; most commonly a thin film of polyurethane finish is added to a material to create polyurethane laminate (PUL). Referred to as a PU Coating, It is this coating that gives Snugpak® Shelters their waterproof & windproof properties. See the article,
Understanding Hydrostatic Head; How Waterproof is My Tent
? on the Snugpak Community Website.
Specification
Weight: 2650g / 94oz OR 2200g trail weight
Packsize: 43cm x 19cm / 17" x 7"
210t ripstop nylon (5000mm HH) outer fabric, 100% nylon
190t polyester inner fabric, with 50D mesh mosquito net, 100% polyester
190t ripstop nylon (5000mm HH) waterproof groundsheet, 100% nylon
DAC® Featherlite NSL® Anodised Aluminium Poles, 100% aluminium
Green Outer and Black Mesh Inner, Perfect for Base Camping Ventures & Expeditions
Single-point Front Entry with ample porch
Multiple Ventilation Channels
Waterproof Taped Seams
Ten Mesh Internal Pockets for equipment and head-end hanging loop (Five on each side)
Supplied with 18 Lightweight Alloy Cross-Stakes, with two-spares
Available in Olive Outer with Black Inner only
This tent is Flame Retardant
Origin: Imported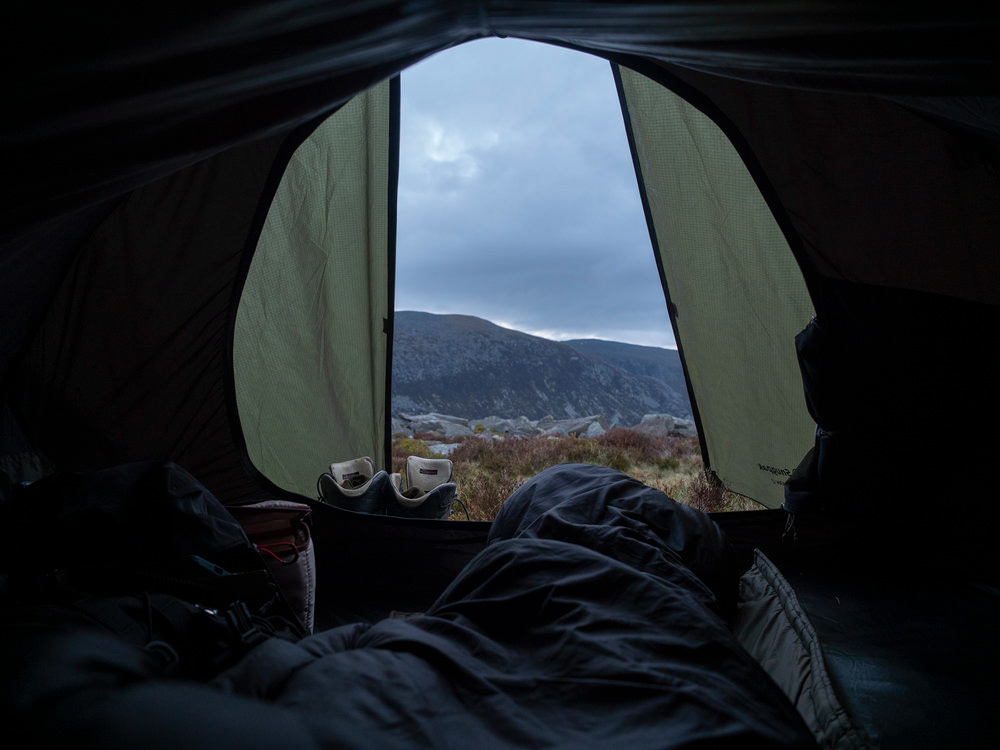 Firstly the Snugpak Scorpion 2 tent has been about for years now, I completed my Duke of Edinburgh Gold expeditions in 2017 and the company I joined for the expeditions had been using them for a number of years prior. It's become a sought after tent by any Snugpak fan and is the stand out in the range with it's opposing pole, fly first pitch design. Which can be pitched with the inner attached making it perfect as a bad weather tent.
Reducing the inside of the tent from getting wet, this in turn makes it tougher and suitable for all-round/4-season across the UK and US.

With it being a fly first pitch and the ability to pitch the tent with the inside still attached it makes putting the tent up very quick. If you are a seasoned user of the Scorpion you can get the tent up and pegged down in under a minute! New users might find it a little slower but as a whole its an easy tent to construct.
New users might find the outer a little irratating at times and you will notice this more when wet. Part of the opposing pole construction means the sit under each other, through tabs on the back of the tent. Meaning you have to feed the poles through and take a little extra care to ensure you don't pierce the outer skin of the tent.
Tall users might find the Snugpak Scorpion 2 a little cosy. I'm 6ft 2 and this the shortest I'd dare go, I actually used the Snugpak Scorpion 3 tent on my expeditions which is slightly larger and sleeps three as the name suggestions. I think you've guessed what the two stands for. Given I use this tent as a solo shelter for myself it's some 600g lighter in comparison but for groups and taller people then the Snugpak Scorpion 3 gives you A LOT more room. It's door way in both is spacious and the Scorpion 3 is larger still which in both models gives you room and shelter to cook and hide from the rain. You won't have enough space to put a seat and sit up inside, so expect to use a sitpad or sleeping bag inside the main compartment of the tent.
On the note of being tall, you will find head room isn't a luxury in either Snugpak Scorpions. It's low profile design to help shed the wind and conditions leaves you feeling a little somewhat claustrophobic. On a recent trip to Scotland we had nothing but rain and I would be sat in the tent, lying down to maximise the space and comfort but, eventually you just want to get up and stretch out.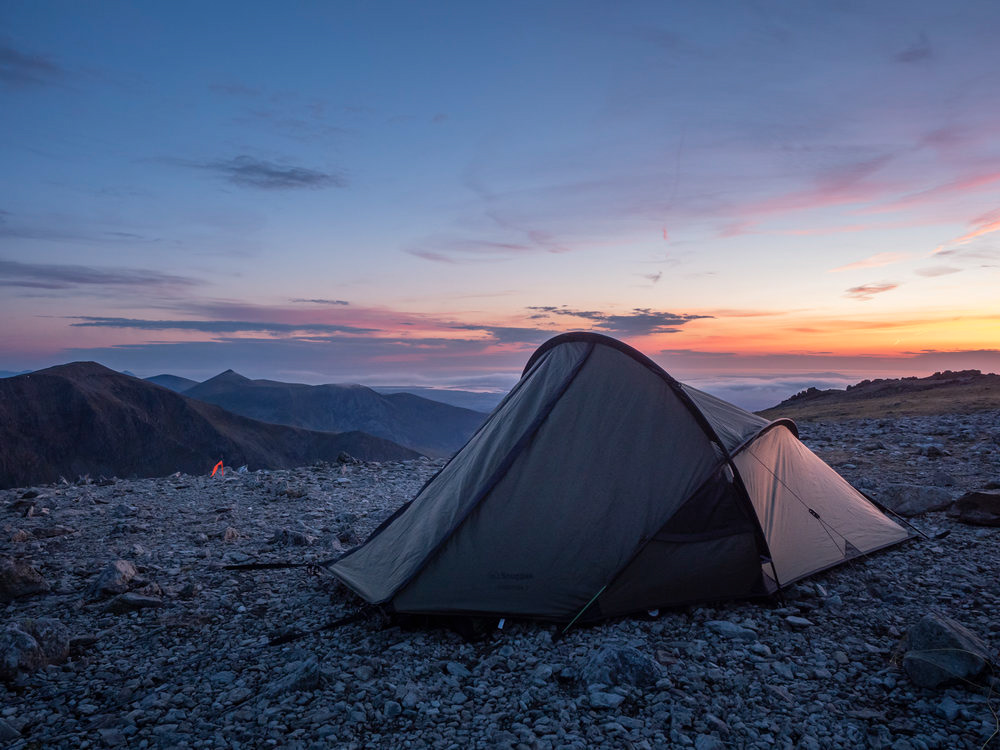 If weight is an issue and the 2.6kg pack is still to much you can go to its trail weight and leave the bug net behind, leaving just the Olive outer skin. Given it is a 4 season tent 2.6kg is on the higher end of the market and isn't considered a lightweight tent but it's certainly a bomb shelter and can hold up to rain, snow and sunshine of course.
The black inner does help to reduce light from coming in during summer so for you light sleepers you'll be glad to hear. Given its a 4 season tent too it has plenty of ventilation which can be found on the sides, rear and front. In the height of summer I did find it was hot inside the tent but leaving the door open and just having the bug net up allowed a breeze to come through and cool down the tent.
Before we return to the exterior, the interior has several pockets. In fact the lengths of the interior mesh have pockets on either side which helps storing kit away when you might be using the tent as a base camp option. No more individual, small pockets dotted in odd locations.
When it comes to keeping the wet out, the Snugpak Scorpion 2 tent does a fantastic job! With a 210t ripstop nylon (5000mm HH) outer fabric. This leaves the rain beading off the material and keeping you dry inside. Due to the design and shape of the tent it means water doesn't collect on the top of the tent. This is the same when snow is concerned and the outer sheet goes down to the ground to prevent any leaks or contents from getting inside.
The olive colour of the exterior makes it great for hiding. In the right enviroments you can blend in the surrounding landscape. It's great if you are trying to be descrete so, from the woods to the mountains its suitable for both.
With plenty of guy points around the material as well as Snugpaks stacks you will have all the means to keep you dry, warm and out of the extremes when the weather does turn nasty. In all the years I've owned a Snugpak Scorpion, I've never had to deal with strong winds (+50km/h) in every instances the winds have been this bad I've typically been testing other tents, for example the Snugpak Ionosphere earlier in the year which held up to 90+ km/h winds so if that little one man tent can handle those winds I'm sure the Scorpion which is significantly better will brush off the wind like its a breath of fresh air.
One major benefit with the Scorpion tents is that you don't have to peg out tent. That might sound odd but where you might find yourself on rough or rocky ground you can use the surrounding rocks as weights or if the wind is minimal/not blowing you could simply not bother. If you are guaranteed to have good weather you could reduce the number of pegs you use. The minimum you will need is 4, two for the porch and 2 for the rear.
The Snugpak Scorpion tents might not be the lightest 4 season tent and aren't the cheapest either but neither are they heavy or overly expensive. In traditional Snugpak manner, the Scorpion tents happily sit in the middle of the competition, offering the customer the best of all worlds. Light enough to manage for expeditions or base camps, a 4 season, easy to build tent that will last you years if treated well.
From Duke of Edinburgh expeditions to campsites and up on mountain summits in the snow, rain and sunshine and being used as a base camp or emergancy shelter as a mountain leader. The Snugpak Scorpion will always be a go-to for myself and will forever be that personal favourite. It's not perfect, it's not the lightest but it's certainly the best value in my opinion and can keep you protected whenever you may need.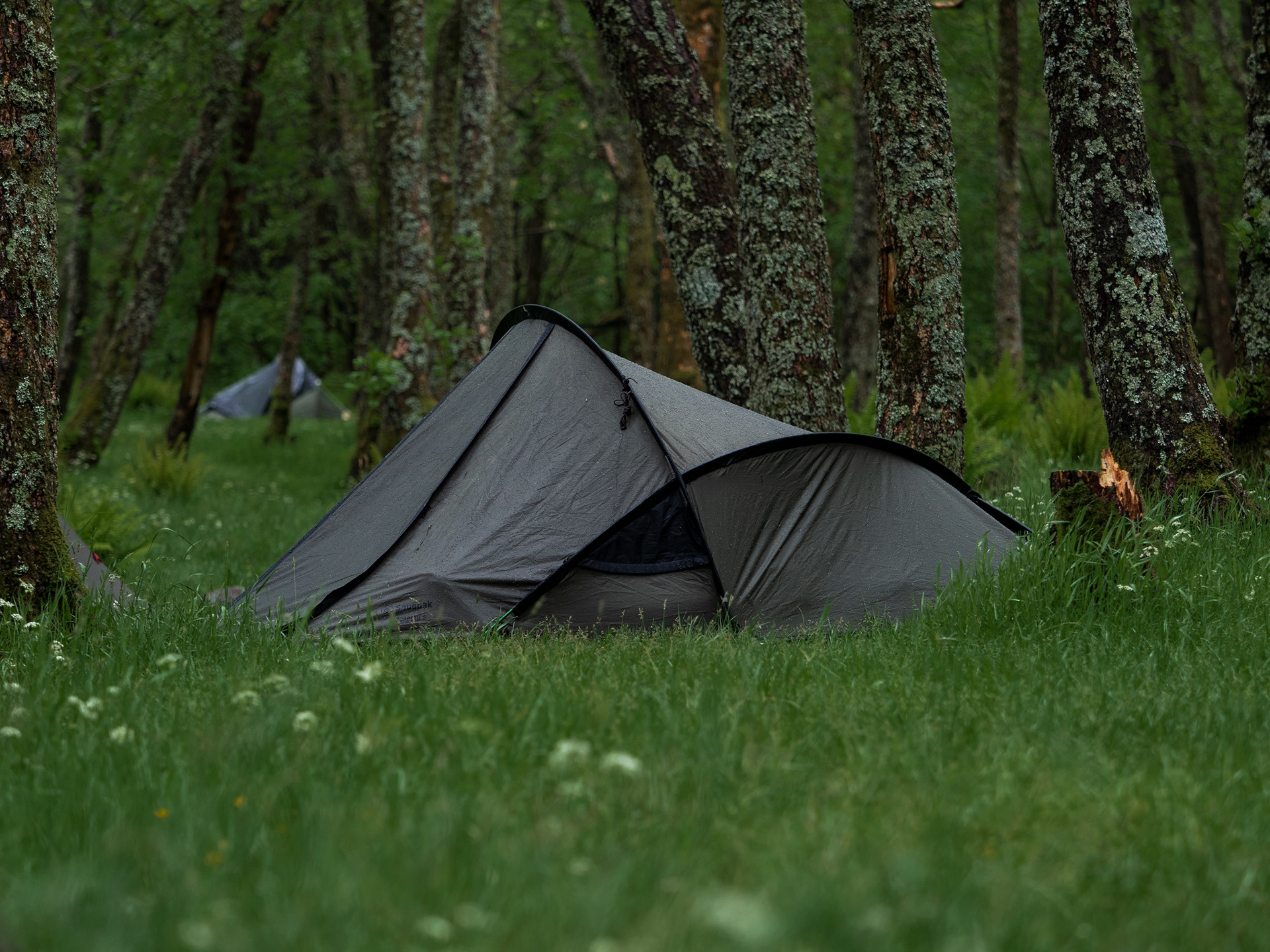 Transparency Notice: Please note that I am a Snugpak brand ambassador and receive the products for free to review from Snugpak or to use for marketing purposes. The review is no guarantee of endorsement. I receive no monetary gain from Snugpak from the reviews or content created.