Wilding Minimalist Shoes Review
In 2020, I finally took the jump in to Minimalist footwear, or Barefoot shoes.
Prior to this, I was like everyone else. Using raised footwear, supported and cushioned boots and lost touch with how my feet worked. The final straw came after reviewing a pair of boots which happened to rip my feet apart and left me in a lot of pain and struggling to do the smallest of walks as a result.

In a bid to return back to full strength, I sought to fix this issue and carried out research, finding lots of benefits to going back to a minimalist footwear.
Something that simply protected the foot from the cold and debris on the ground, and allowed my feet to do what they do without restrictions.
Howoever, it's something that needed to be very considered. It wasn't a case of throw the barefoot shoes and go out for a 10km run, walk 16 miles or hike up a mountain with 14kg on my back. I needed to retrain and strengthen muscles that I wasn't using to the fullest.

So the question on your minds, can Minimalist/Barefoot shoes be used for hiking and these activities?
Well the answer isn't a strict yes or no answer.
Yes, if you're used hiking and your feet have already adjusted to walking in minimalist shoes.
No, if you're just getting started. BUT, you change this by training. Starting with small local walks and building up the muscles in your feet and lower legs. Be mindful and pay attention at first to be safe and avoid injury.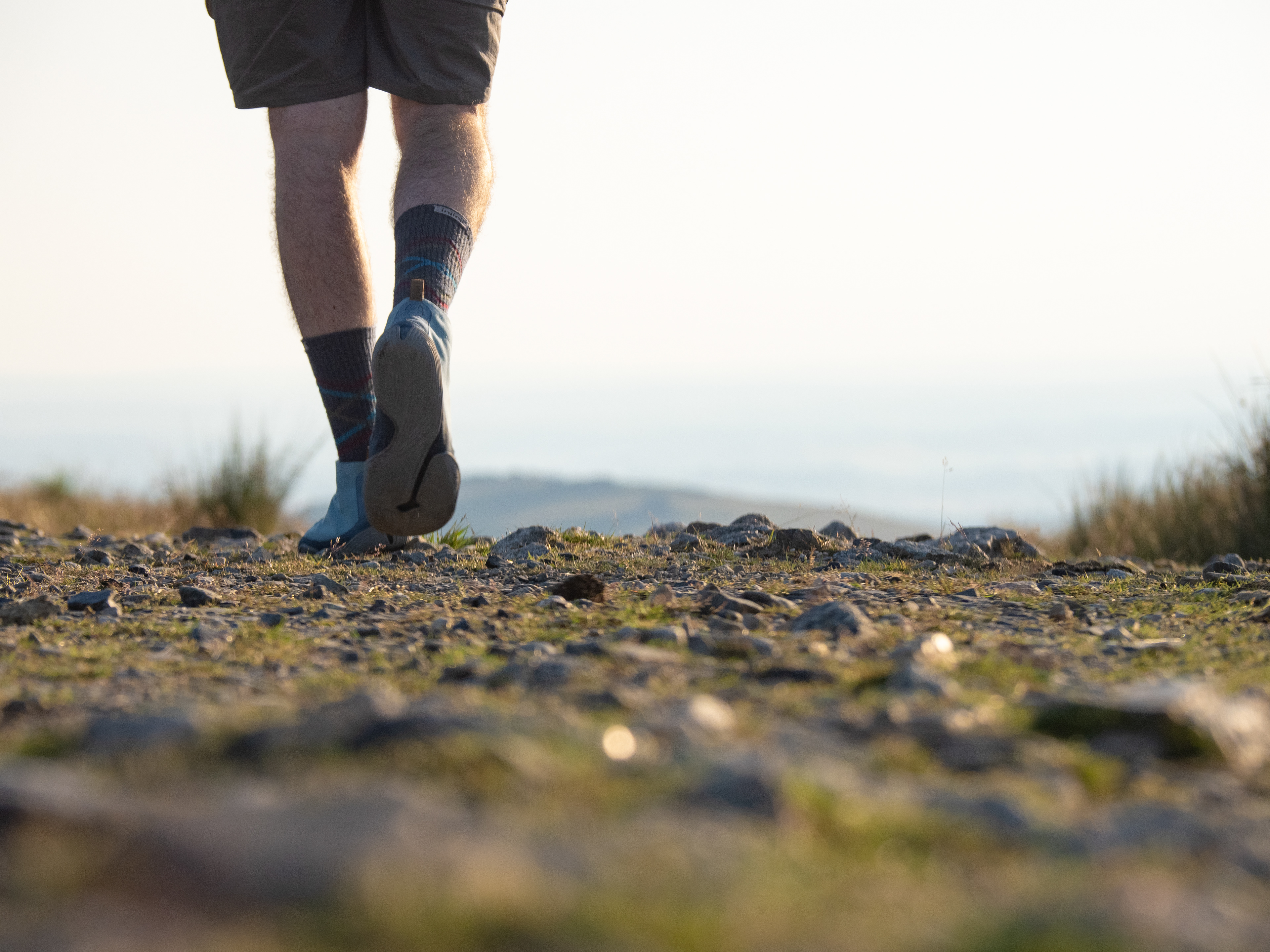 As I was just starting out in barefoot shoes, I found a brand which came highly recommended for those new to Minimalist footwear. It was a cross between Minimalist footwear and what we now know as "normal" footwear with padding, squashed toes and toe-heel drops. These transistional shoes had a raised arch and zero drop from heel to toe but with 7mm of padding.
Perfect to introduce you to a simpler style of footwear, offering enough protection to avoid injury and bruising.

After this I have now tried a variety of minimalist shoe brands. Some well known brands which the shoes simply fell apart, others more extreme in their style with individual sections for the toes. 
As I have continued down this journey of Minimalist footwear, I have come across a resurgence of brands flying the Minimalist flag and the health benefits they pose.
*
These health benefits range from:
Stronger muscles, healthy feet.
Minimalist footwear mirror the shape of your feet, allowing them to move as nature intended. Not squashed up creating blisters, bunions, crooked toes and plantar fasciosis.
Better balance.
Minimalist footwear do not have 'motion control' which effects your gait and foot strike. Making for a more natural way of walking - Lighter impact, forefoot striking.
It's said 3 in 4 people have foot problems, and bunions are really common - Some 55% of women have bunions which is 9x higher versus men. High heels we are looking at you for this!
In my experience moving to minimalist/bare foot shoes, I have to say the above is pretty accurate.
My feet haven't felt restricted and found my feet and legs feel stronger than before. I have better balance climbing over the terrain and I have noticed my gait is now much shorter. I feel light and more nimble on my feet.
For mountaineering and extreme terrains, I have still opted for my mountaineering boots. Which feels odd putting my feet inside these now but have noticed the benefits switching between both.
Enter Wilding Shoes.
Rewilding our feet. Reconnecting us to nature.
We've been so in tune to using raised and platformed shoes/boots. It first started with the added heel to horse riding wear to aid stability in stirrups.
This concept of heels and raising shoes has become an accessory of fashion. Do we really need heel drops, raised platforms and losing that connection with the earth beneath our feet?
Bunions, cramped feet, weakened muscles and more have become associated with 'normal' footwear.
Our feet have been used to using pretty much nothing to cover them for thousands of years. But toe-heel drop is something in the last hundred odd years.
Our feet are not developed to function like this.
*The above content is for educational or informational purposes only and is not intended to replace or augment professional medical instruction, diagnosis, or treatment.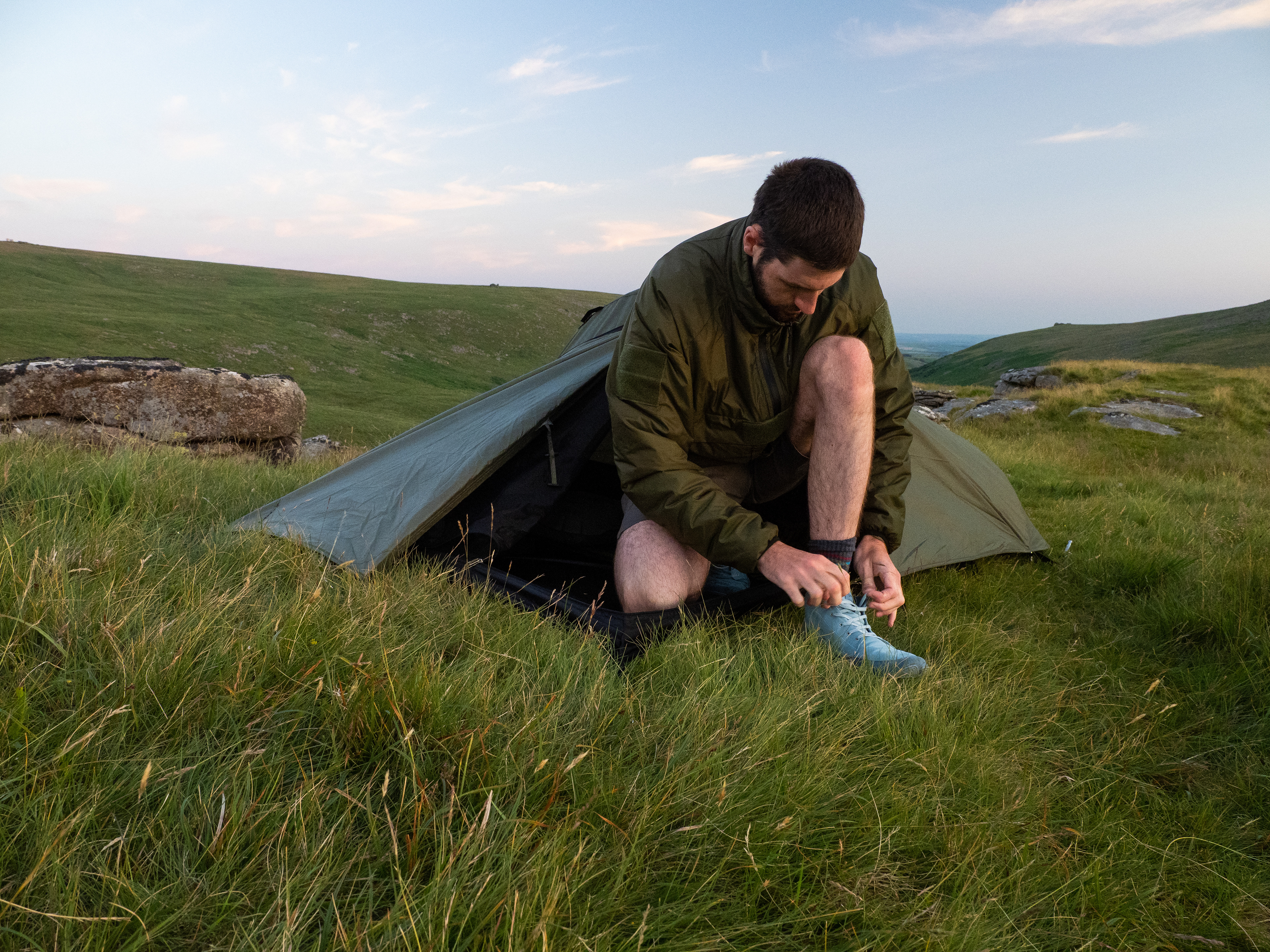 What Wilding say about the Pegasus shoes:
The thunder of hooves on the soft forest floor, the warm wind in our face. How swift we are, as the world hurtles past us. Above us, the sky is a deep shade of blue, and we close our eyes. In a moment, without a doubt, we will soar like Pegasus, the winged horse.

With its special membrane construction with water flaps, Pegasus is the most water-repellent Wildling in the new collection.

With a special design that lets you relax and widen the lacing span tension, every foot shape can slip into the shoe easily and comfortably.

The sky blue recycled cotton upper is complemented by medium blue edging and a gray outsole, which actually does remind you of clouds a bit.

Upper: canvas (100% recycled cotton) – sky blue

Membrane: 100% polyester

Interior lining/mid-sole: 100% certified organically grown cotton

Insole: Lunatur (80% EVA, 20% walnut shell) [removable]

Edging: microfiber (100% polyamide) – medium blue

Outsole: 80% synthetic rubber from 50% recycled material, 20% cork; 2.5 mm – gray

Further information: does not contain materials of animal origin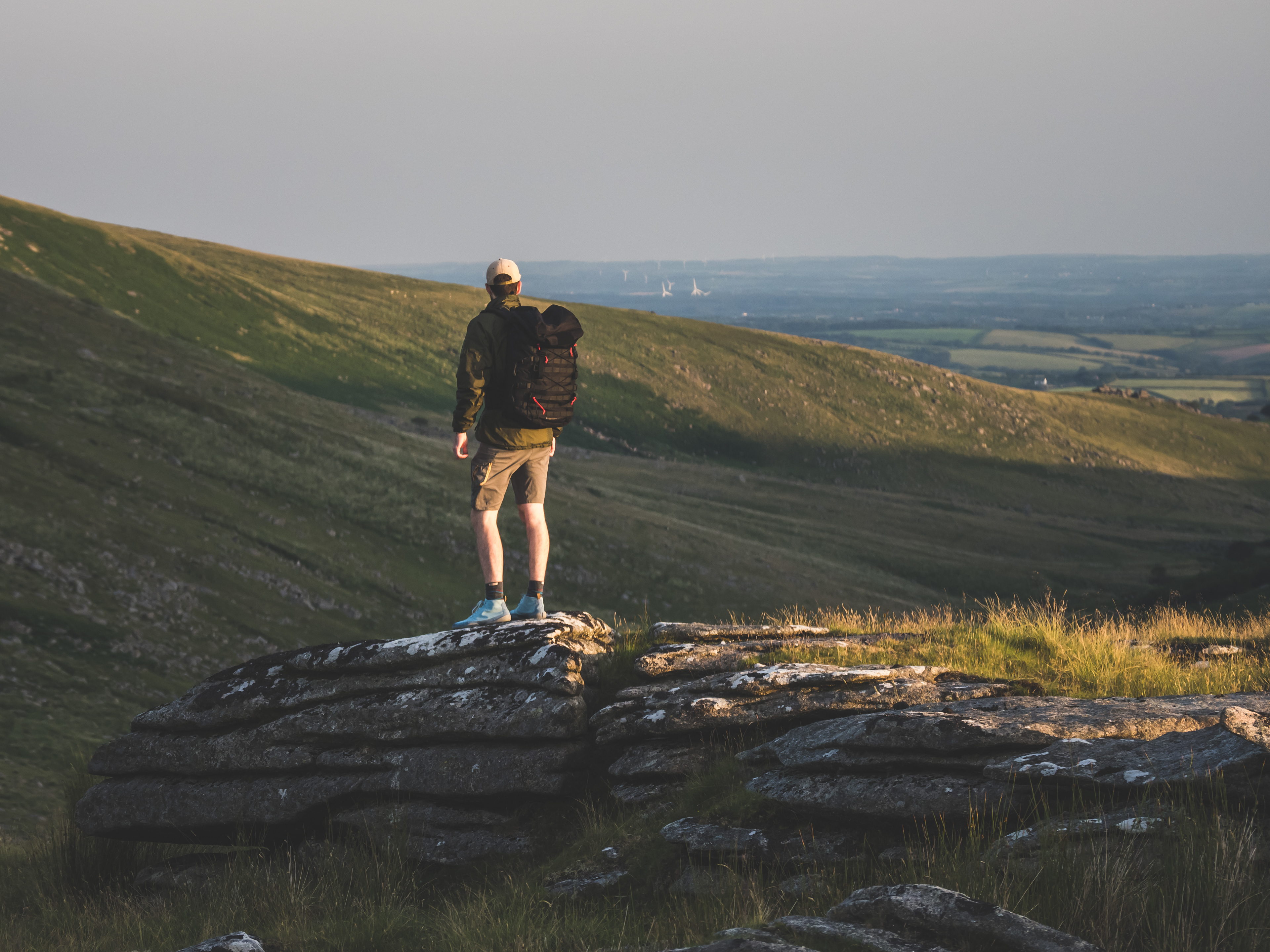 My expeience with Minimalist shoes so far has been mostly positive. I've seen the immediate benefits of moving to such footwear with stronger feet and better balance.
However, one thing I have missed is the weatherproofing. Most I have come across, have lacked this feature.
Now I appreciate the idea is that using such footwear makes your feet work harder, so are warmer, and so doesn't require weatherproofing. But, I argue those who designed these haven't used these shoes in such terrains like Dartmoor or Snowdonia where the terrain can be very unforgiven with boggy, mud and sodden ground.

It's uncomfortable and messy.
The Wilding Pegasus shoes were a welcome introduction with the Pegasus shoe being the most water resistant pair in the Wildling line-up. It's clear that the right materials, can produce a minimalist footwear that keeps the water out and keeps your feet dry and comfortable to enjoy hiking in these terrains.